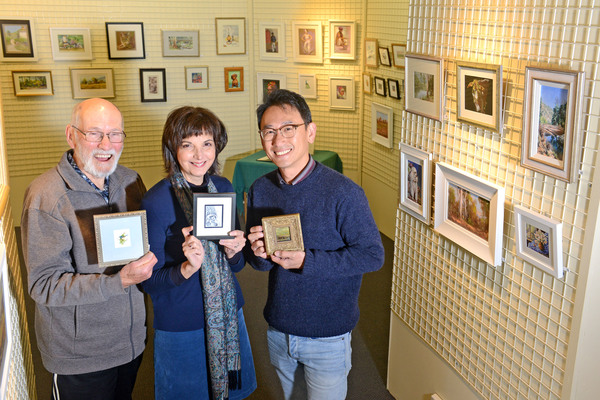 Little art with big impact is on display in Belgrave.
The Sherbrooke Art Society and the Australian Society of Miniature Art unveiled the Small Packages Exhibition on Wednesday 29 May.
Sherbrooke Art Society members have 92 works of art on show, using a range of mediums including oil, acrylic and graphite.
There'll be $150 prizes awarded for the Best Small Painting, Best Painting Miniature and Best Painting in Graphite, and a $100 prize for Best Painting by Popular Vote.
The works will be on show until Thursday 30 June at Sherbrooke Art Society's gallery at 62 Monbulk Road, Belgrave.
Entry is free. The gallery is open 11am to 4pm, Wednesday through Monday.