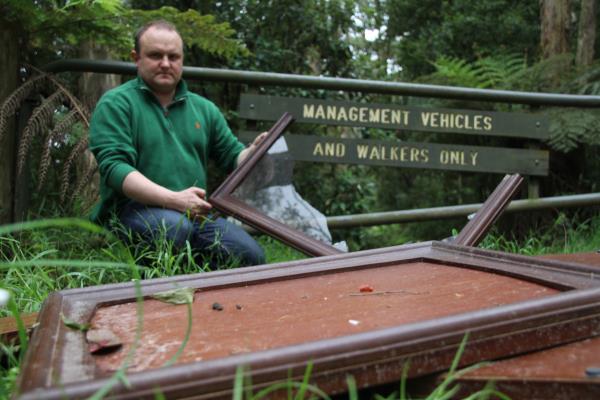 By MELISSA MEEHAN
IT'S dangerous, disgusting and despicable – Latrobe MP Jason Wood couldn't believe his eyes when he came across dumped glass and mirrors on a visit to the 100 steps.
Mr Wood, who frequents the steps regularly, said he was astounded that anyone could dump rubbish in such an important area of the Dandenongs.
"I believe it would have to be a local because of where it is," he said.
"And for me, that's just horrible,"
He said the dumped glass was particularly concerning because of the safety issue.
"Parks and DSE staff use this entrance, and then they have to come and clean it up," he said.
"And then what about the local wildlife."
Mr Wood said that it was important that anyone who saw people dumping in the Dandenongs should call police.
"It's an offence, and people should be caught," he said.
Anyone with information should contact Crime Stoppers on 1800 333 000.