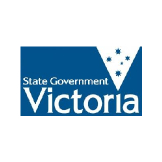 By Peter Douglas
The Victorian Government has officially signed off on legislation that will protect Upper Ferntree Gully from "inappropriate" buildings that could impede on stunning views.
After much advocacy and consultation, Victorian Minister for Planning, Richard Wynne, on Thursday 13 July announced he had approved Amendment C162 to the Knox Planning Scheme, which sets permanent, mandatory height limits for the Upper Ferntree Gully Activity Centre.
Building height in Upper Ferntree Gully is now limited to two storeys (9m).
Over more than 12 months, many residents have campaigned intensely for the move, saying it will protect and build on the renowned character of the region.
After signing off on the Amendment, Mr Wynne said the "Activity centre plays a crucial role accommodating population growth, but we need to make sure they are developed sensibly and in line with community expectations".
Labor colleague and Monbulk MP James Merlino said it was a great result for the community.
"We've listened to the Upper Ferntree Gully community and introduced strict, permanent controls that protect what makes the area so special to locals and tourists who love to visit," Mr Merlino said.
"Upper Ferntree Gully is one of Melbourne's most picturesque areas and deserves protection from inappropriate development. We've done just that."
The Amendment also introduces a Heritage Overlay to the Visitors Information Centre and the railway station complex.
The Visitors Information Centre is an example of art deco architecture, while the railway station is the only surviving station in Knox to have retained much of its pre-World War I character.
Both possess historic, aesthetic and social value.
Meanwhile, campaigners for this Amendment are rejoicing over the end of a long journey.
Upon hearing the announcement, the Upper Ferntree Gully Foothills Society posted on their Facebook page that "we are certain our relieved community will join us in thanking those who fought long and hard for a sensible outcome … which has now been vindicated".
In addition to residents and Knox councillors to show their support for the legislation, local MPs Samantha Dunn, Edward O'Donohue and James Merlino have also been vocal in their support, as well as Liberal David Davis.
Society member Kira Whatman last year told the 'Mail' there was huge concern simmering in the community.
"Why does Upper Ferntree Gully, a very narrow township positioned as it is already between two foothills, and with very limited exit routes in case of emergency, need 12m (high buildings)?" Ms Whatman queried at the time.
"The amenity of our lovely leafy foothills home will be lost.
"Our streets will be engorged with cars from the increased retail and apartments where basement carparks will be required, although we are in a one-in-100-year flood plain and prone to significant flooding."
Ms Whatman said at heights of more than 12m, there would be the potential for a 150-plus apartment building.