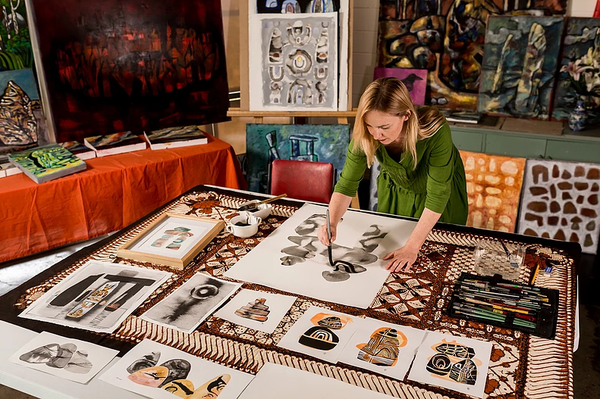 Hills-based artist Rain White is preparing to show off her talent to local audiences, with her solo exhibition 'Earthbound'.
The exhibition focuses on White's creative exploration of eternal elements of earth, time and place, with a heavy emphasis on landscape.
White said she sees landscape as a metaphor, evoking ancient icons as well as traditional and contemporary sacred sites.
Having lived in the Dandenong Ranges her whole life, local landscape plays an important role in her creative visions.
"I see colour schemes appear in my work from a walk I have been on in the forests, or a concern I have regarding the preservation of our fauna and flora as the population grows," she said.
"You may recognise the landscape features from Birdsland's Reserve or Wilsons Prom."
White said she had recently delved into sculpture.
"Recently, I have totally jumped off the canvas into a three-dimensional form, using various types of earthenware and stoneware clays, which I am absolutely loving," she said.
'Earthbound' will be available for viewing at Burrinja Gallery until 3 September.
Viewings on Tuesdays to Sundays, from 10am to 4pm.