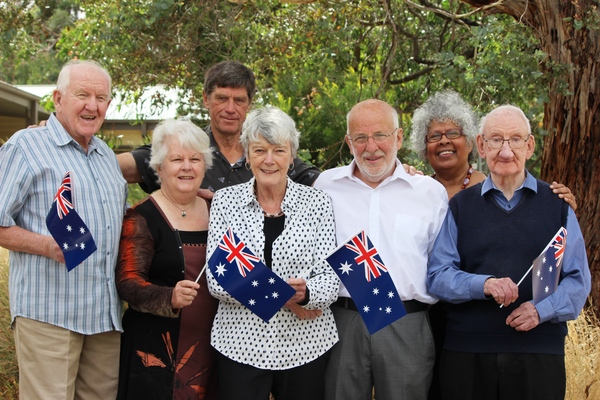 By Peter Douglas
Know someone who should be recognised for what they do in the community?
The 2018 Yarra Ranges Australia Day Awards are an opportunity for the community to celebrate the achievements and contribution of residents.
If you know someone who has inspired you, nominate them for one of the below categories by Thursday 7 December.
Yarra Ranges Council mayor Noel Cliff is encouraging everyone in the community to nominate a community member whose contribution to the Yarra Ranges has made a positive impact.
"Let's celebrate those who work hard to make a difference in our community," Cr Cliff said.
"Think about the people in our community who inspire and challenge us to do more ourselves.
"The Australia Day Awards provide us with the chance to say thank you for the efforts and achievements of those around us."
This year's Citizen of the Year award went to Dr Doseena Fergie, an Aboriginal and Torres Strait Islander woman dedicated to closing the gap in the Yarra Ranges.
Dr Fergie has been a leader within the local Indigenous community and a driving force behind the ongoing success of the Healesville Indigenous Community Services Association (HICSA).
Also among the 2017 recipients were Chum Creek Primary School, Coldstream strawberry farmer Sam Violi, Healesville school support volunteer, Colin Pierrehumbers, and Tome Steele, a Dixons Creek CFA volunteer with decades of volunteer service in many other forums.
The award ceremony will be held on Friday 26 January.
To enter a nomination, fill in the form, which is available at yarraranges.vic.gov.au
Award categories
* Citizen of the Year: Above 26 years of age (at 26 January 2018).
* Young Citizen of the Year: Under the age of 26 (at 26 January 2018).
* Environmental Achiever of the Year.
* Ken McIntosh Memorial Award (Young Environmental Achiever): Under the age of 26 (at 26 January 2018).
* Community Group of the Year.
* Mayor's Lifetime Achievement Award: selected by the mayor and peers.