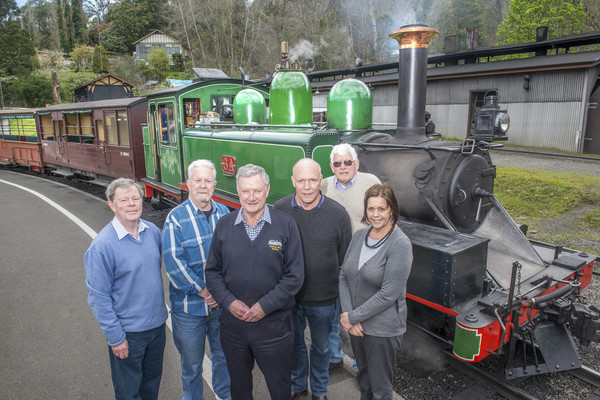 Emerald Tourist Railway board member David Eaton on Thursday 23 November won the gold in the 'Outstanding Contribution by an Individual' category at the Victorian Tourism Awards.
Mr Eaton first started work at Puffing Billy in 1989 as the marketing manager, a role he held for 20 years.
During this time, he developed and managed campaigns that saw passenger numbers grow by 69 per cent, from 180,000 passengers per year in 1998 to 260,000 in 2009.
He has played a vital role in transforming Puffing Billy into one of Australia's most highly visited tourism attractions, which now contributes an estimated $47 million to the local visitor economy.
Mr Eaton's outstanding service was recognised with a life-membership of the Victoria Tourism Industry Council (VTIC).
"I am very honoured and humbled to win this award and join a list of tourism icons who have won the award in the past, many of whom are good friends," Mr Eaton said.
"The Victorian tourism industry is a vital part of Victoria's economy and I am proud to have played a small part in its success."
Puffing Billy Railway chief executive officer John Robinson said he has known David since he first started with the local icon.
"David's contribution to Puffing Billy has been significant and ongoing over a 30-year period, and his passion, dedication and knowledge has helped to shape the railway into one of Victoria's major tourist attractions," Mr Robinson said.
"David volunteers hundreds of hours every year, supporting the Victorian tourism industry, and has done so throughout his entire career."
During his 30-year career in tourism, Mr Eaton has been an active member of 12 different leadership teams.
From 1991 to 2007, he was an executive committee member of the Tourism Operators Association.
He was also a member of the Dandenong Ranges Gardens Advisory Committee for 22 years, as well as a key player in the establishment of the Yarra Valley and Dandenong Ranges destination and regional campaign committee.