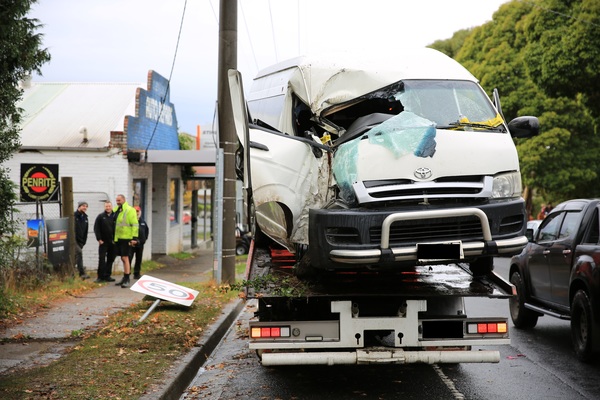 By Derek Schlennstedt
At approximately 7am this morning (4 April), a minibus carrying 11 passengers lost control and slammed into a tree in Monbulk.
Belgrave Police told the Mail that the minibus was travelling along Monbulk Road, towards Monbulk when the driver lost control around a slight bend, opposite Carcoola Road.
The driver, a woman in her early 60s, was briefly trapped, requiring the help of CFA crews to free her.
Paramedics at the scene assessed all the passengers, though only the driver suffered injuries who was then flown to the Alfred Hospital with non-life-threatening injuries.
Senior Constable, Jordan Kavanagh from Belgrave Police told the Mail that the driver and passengers were "very lucky".
"The female driver sustained leg injuries that were non-life threatening and she was air lifted to the Alfred Hospital," Snr Const Kavanagh said.
"She was coming into Monbulk and lost control due to the road surfaces on this corner, over-corrected it and mounted the curb into the tree … she was very lucky."
Snr Const Kavanagh warned motorists to take care and reduce their speed in the wet weather.
"We are coming up to our wet weather season and this is one of the first wet days we've had … there's been numerous collisions throughout the state already so everyone needs to take care on the roads and drive to the conditions," he said.