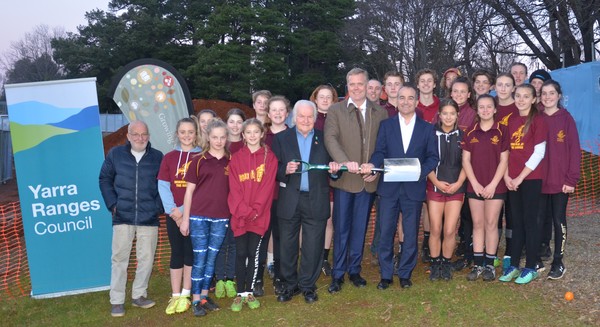 A new pavilion, complete with community meeting areas will be built to serve local sports clubs and groups across the Monbulk area.
Member for Monbulk James Merlino turned the first sod on 1 August to mark the construction of the Monbulk Recreation Reserve pavilion.
The project received $1 million in funding from the Growing Suburbs Fund and $600,000 from the Community Sports Infrastructure Fund.
Furthermore, it received a Commonwealth funding of $600,000.
Mr Merlino said the new pavilion will support the development of football for women and be a place that welcomes all ages, abilities and genders.
"The new pavilion will provide a modern, multi-functional, purpose-built recreational and sporting facility with an emphasis on community connections," Mr Merlino said.
The Growing Suburbs Fund supports the creation of community connections, enhanced services, and provides greater opportunities at the local level.
The fund also helps communities to thrive and adapt to change.
The Monbulk Community and Sports Pavilion will provide a community gathering space, unisex change room facilities, showers and amenities, umpire change facilities, a gymnasium, a first aid / training room, a kitchen and canteen facilities, and a covered spectator viewing area.
Mr Merlino congratulated the Yarra Ranges Council and the community for raising substantial funds towards the total $3,800,000 to ensure the building becomes a reality.