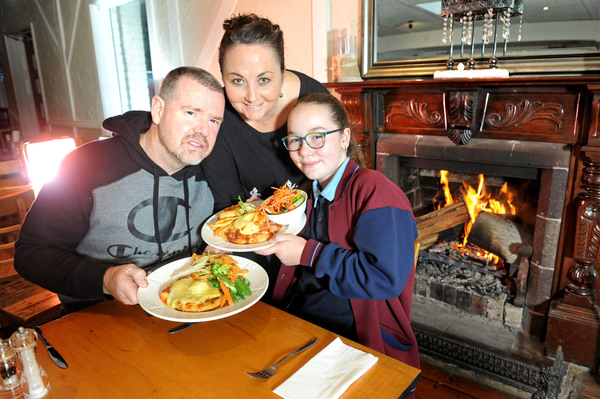 Australians love smashing a parma at the pub and now just by eating your favourite pub meal you can help drought-affected farmers.
Call it putting your money where your mouth is, because whenever you buy a Chicken Parmigiana at The Watering Hole Tavern in Monbulk, two dollars will go towards helping farmers. Yep, it's that simple.
For the entire month of August, two dollars from every parma – kids menu included – will go toward the Buy a Bale charity, which delivers hay to farmers in need and allows them to continue feeding their livestock.
Rene McCarthy, owner of the Watering Hole Tavern said that they have already raised 600 dollars.
"The farmers give so much to us but we need to do something to give back to them because they're doing it so tough." Ms McCarthy said.
"We're using all sorts of produce from all sorts of farmers, so it's quite good to give it back in times of need."
"One night we sold 33 parmas."
"Since we started the campaign we've had people book tables particularly for that reason … we had a table of eight come in and all bought parmas for that reason."
Ms McCarthy said that on average the restaurant sells at least 75 parmas a week.
"They are definitely the biggest seller," she said.
"We've got four different ones plus a kids – they're not all just your standard parma."
"When someone buys a parma we immediately put the two dollars in the box … we are physically donating two dollars out of our pocket so even if you pay on card we put the money straight into the box."
You can pick up a parma from The Watering Hole Tavern between the times of 12 midday and 11pm Friday to Sunday or between 5:30 and 10pm Monday to Thursday.