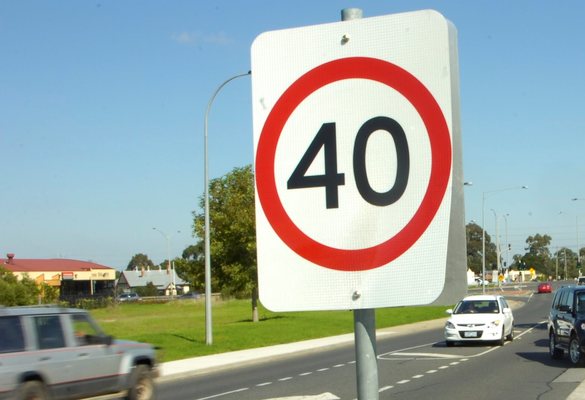 The Gembrook community has been relentlessly campaigning to have illuminated electronic speed signs installed in Gembrook at the primary and pre-school.
Recently a petition of 800 signatures saw the school zone in Gembrook extended to include the Gembrook kindergarten, and although VicRoads accepted that the zone needed to be extended, no illuminated electronic signs were established.
The community has continued its campaign and a new petition has been received by La Trobe MP Jason Wood, who said he would speak with Cities, Urban Infrastructure and Population Minister Alan Tudge about assisting with federal funding.
"The community has definitely led the charge up in Gembrook and I need to congratulate them on their efforts, but the disappointing thing is that they've worked so hard and it hasn't come to fruition so far," Mr Wood said.
"To me, the children's safety comes first and it's amazing that this hasn't been done."
In October, before the 24 November State Election, Brad Battin announced that a Liberal Government would improve safety for Gembrook primary and pre-school students with the installation of flashing 40 km/h signals.
But Mr Wood said the responsibility had now fallen to him and that he would focus on a national program rollout that would mean every school had a 40km/h zone with flashing lights.
"It's State Government issue, and the reason is VicRoads is the one who puts all the signs up, but it's become frustrating for me to see Gembrook and Cockatoo, and Menzies Creek miss out on these," he said.
"For me it's a no-brainer that these schools should have 40km zones."
Gembrook Primary School principal Brendan Fitzpatrick said that on a regular basis "vehicles of all descriptions drive past the school in excess of 40km/h during the school zone times" and that during winter the fog made it even harder to see the current static signs.
"The bottom line is that we haven't got the signs here," he said.
"On a classic Gembrook foggy morning sometimes from less than 40 metres away you can't see the static signs.
"We've got a new service station in Gembrook that does have LED signage and it just works, we know it works and all the research says the 40km signs work.
"It's all about student and community safety."
The petition is available at https://bit.ly/2Qy9FAZ.