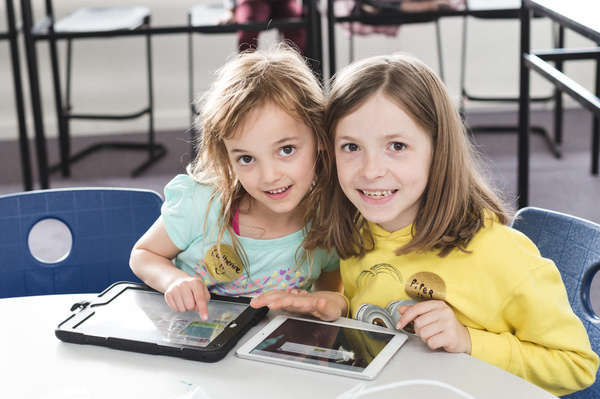 These School holidays Girl Geek Academy, the first women-founded learning academy for girl geek hackers, hustlers and hipsters, is delivering a series of STEM-focused workshops to young girls in the Yarra Ranges.
In partnership with women's health promotion agency, Women's Health East, the #MissMakesCode program aims to address the issue of gender equality within STEM subjects.
Melbourne-based marketer and unapologetic geek Sarah Moran spoke to the Mail about the barriers women come up against when carving out successful careers in STEM.
"Currently there is a lack of a STEM-based program that educates both women and girls in the same classroom, and we know the exponential value of working to build intergenerational STEM knowledge," Ms Moran said.
"By bringing women and girls together into one workshop, we are able to create something more vital and long-lasting — an instant role model within their immediate family."
Two workshops will take place in the Yarra Ranges with one at Upwey on 15 January and another in Ringwood on 17 January.
Participants are required to bring along a parent or guardian and the program is specifically aimed at engaging young girls aged 5-8 into STEM.
The sessions will focus not only on technical coding skills, but also contain content and discussions around gender equality and cyber safety.
"By upskilling the women parents and guardians, the girls have a role model in their household who shows confidence and interest in technology, and can work with them on coding games and STEM schoolwork.
"It could also be an opportunity for the women to explore a new career path option if they wish to cross-skill into this in-demand profession."
Through this initiative, both Girl Geek Academy and Women's Health East hope to address the issue of gender inequality in STEM subjects, which is a leading cause of workplace inequality.
Jayde McBurnie manager from Together for Equality and Respect said that studies show that gender equality is a precondition for the prevention of family violence and other forms of violence against women and girls.
"Women are underrepresented in STEM-related fields … this is not because of a lack of talent, rather women and girls experience a range of gendered barriers to getting involved in STEM.
"Our long-term aim is to explore whether this important behaviour modelling will result in influencing more girls to continue with STEM education, which we will do with ongoing evaluation at regular intervals after the workshop," Mr Moran said.
For more information regarding the workshops held at Upwey and Ringwood visit: www.girlgeekacademy.com/events