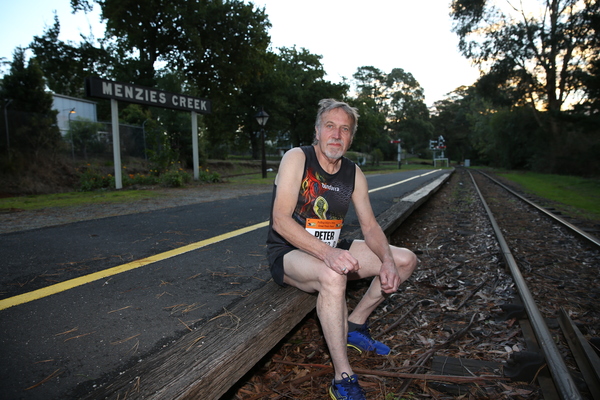 While 13-year-old, Eva Dickinson, will be running her very first Great Train Race on Sunday, Peter Thorne, 70, from Menzies Creek is preparing to run his last.
The race veteran ran the first ever Great Train Race in 1982 and has only missed five races in its 38-year history.
Though, after a lifetime of being involved in the race, he is now preparing to hang up his shoes at the age of 70.
"I love the Great Train Race, not only for the unique challenges it offers runners, but also because of the beautiful scenery you pass through and the close knit feel of the race," he said.
"I remember my first Great Train Race back in 1982 – the very first time the event took place.
"I had lived in the area for many years and was in my early 30s. I enjoyed running and thought the race would be a good challenge. I remember that I was driven to the start line and hitchhiked back home at the end … they were different times."
Mr Thorne said he has only missed around five Great Train Races in its history; one of those was due to contracting paratyphoid after a trip to India.
He said he was yet to beat the train, but in his second year finished in 54 minutes – his best time ever.
After 35 years though, he told the Mail it was time to pass the baton on to his daughter.
"There used to be a big group of us that would run together each year, but that has dwindled down as we have all aged … It certainly gets harder as the years go by."
"I've given myself permission to finish up after this year's run. One of my daughters runs the Great Train Race now so I might become one of the spectators instead and take it all in from a different perspective," he said.
The Great Train Race takes place on Sunday 5 May 2019.