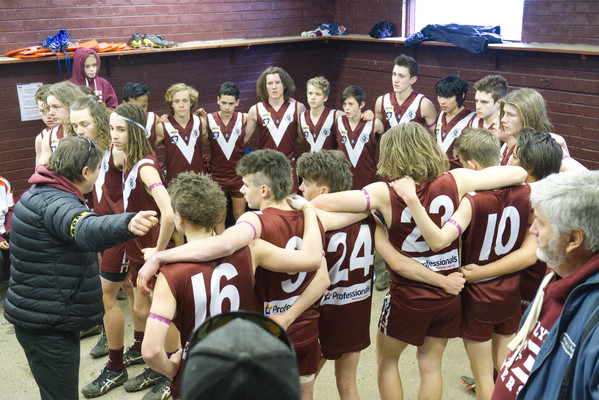 Hundreds turned out for an emotional tribute to a Mount Evelyn Junior Footballer who lost his life last year.
The under-16s from the Mount Evelyn and Wandin junior football clubs played for the Jai Reed Cup on Sunday 30 June.
Jai died from complications with epilepsy on 28 October last year so the match raised funds for the Epilepsy Foundation.
Mount Evelyn Junior Football Club president Anthony Burns said the club was still counting the proceeds.
"From midday, everyone that came through the gate we donated 100 per cent of the funds to epilepsy," he said.
Burns said the day was very emotional, with lots of hugs.
"I was really impressed with our community, with how many people were there," he said.
"They filled the hill, shoulder to shoulder."
The Rovers had a big win over an undermanned Wandin, 142 to 12.
Burns said coach Daniel Thiele presented Jai's number 11 guernsey to his grandfather, who in turn passed it onto Jai's younger brother Kayden.
"Kayden kicked a goal in one of the quarters, and every player on the ground got around him," Burns said.
Jai made a big impact on the club in two short seasons, described as a larrikin, charismatic and a really likeable kid.
His death rocked and then bonded Jai's teammates.
"I can see them in the change rooms before games, the tight bond that they've got now," Burns said.
"Just all of them are there to help each other."
The club hopes to make the match an annual tradition.