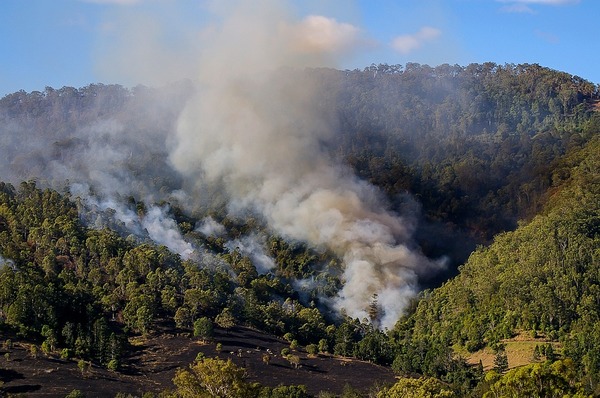 Residents throughout the Yarra Ranges are being urged to take advantage of good weather conditions and start preparing properties for the upcoming bushfire season.
It comes as the Yarra Ranges Council looks to commence property inspections ahead of the Fire Danger Period.
The council's Community Safety Officers will soon inspect properties across the municipality as part of its Fire Hazard Inspection Program.
Yarra Ranges Mayor Tony Stevenson encouraged residents to start clearing their property of excess vegetation, which he said can quickly become fuel in a fire.
"Even though the Fire Danger Period officially marks the start of the fire season in Yarra Ranges, we know that conditions will be warming up quickly at this time of year," he said.
"Fallen tree debris, grass, twigs and excess vegetation can dry out and become very flammable in the event of a bush or grass fire, so it's important to clear up what you can before the warm weather hits."
The CFA District 13 Headquarters Brigade Commander, Tim Holland, said recent weather conditions have established the perfect chance for residents to start preparing.
"Take the advantage of the current conditions for preparation while the conditions are cooler, the grass is still greener, the forest is still damper," he said.
"Now are the best conditions for burn-offs.
"Rather than waiting to when we're ready to declare a Fire Danger Period."
The Australian Seasonal Bushfire Outlook, released in August, revealed that the Yarra Ranges region can expect normal fire potential this summer.
However, the east Gippsland region showed above-normal fire potential.
Mr Holland said that although conditions in the local area aren't as dry as usual, residents should still be on alert.
"Victoria is one of the highest fire-prone areas in the world," he said.
"Those who live in high-risk areas need to at all times be prepared.
"We encourage people to look outside and understand local conditions."
The Yarra Ranges Council claimed it will send courtesy letters to residents who have received a Fire Prevention Notice in the past, reminding them to start preparing their property for the fire season.
Cr Stevenson said that although emergency services do a great job of keeping the community safe throughout the fire season "managing bushfire risk is everyone's responsibility."
"We can all do our bit by cleaning our properties and reducing the risk of a grass or bushfire taking hold," he said.
"Don't leave this until the last minutes, when it may be too late."
For more information about the Fire Danger Period and tips for preparing properties, visit cfa.vic.gov.au.