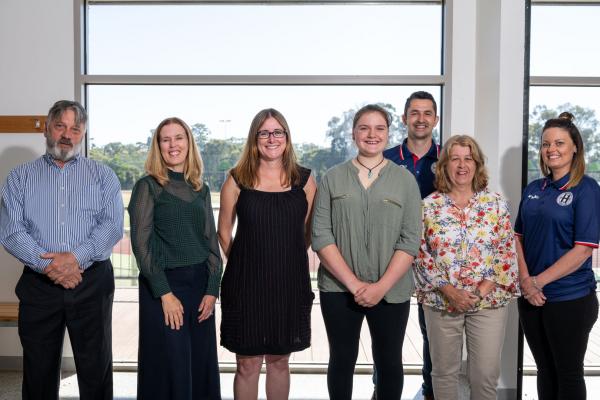 The Yarra Ranges' brightest community-minded residents have been recognised with Australia Day honours as part of Yarra Ranges Council's Australia Day Awards on 26 January.
This year's cohort of council awards features Oonah CEO and Kamilaroi woman Anne Jenkins who has been recognised as the Citizen of the Year and Upper Yarra resident Ashlee Shotter, who was named as the Young Citizen of the Year.
Others to be recognised include Healesville Soccer Club and Healesville Futsal Club taking out the Yarra Ranges Community Group of the Year. Reggie Clark received the Mayor's Lifetime Achievement Award for her contributions to the arts.
The Ian De La Rue Award for Community Leadership was presented to Josh Martin for his dedication to helping others in the community and the Firesticks Program was named as Environmentalist of the Year.
Mayor Fiona McAllister said it was a privilege to recognise people who have had a powerful impact on the lives of others within the community.
"Last year was no ordinary year and tested all of us in different ways, but one of the silver linings was the way the amazing people in our community, gently and with great care, stepped in to support and change the lives of those around them," she said.
"There are countless people in our community doing wonderful things for others, so I hope these awards are a sign to everyone that acts of kindness, generosity and inspiration never go unnoticed or unappreciated.
"Our recipients this year include people who provide opportunities for local art to flourish, who keep our community safe through healthcare and land management, who provide positive social spaces for others and who put consistent effort to better the world around them.
"Thank you to our award recipients, for making the Yarra Ranges one of the best places to live."
Four residents received Australia Day honours including two Order of Australia Medals (OAM), a Fire Service Medal and an Ambulance Service Medal.
Cockatoo resident Graham Mummery was awarded an Ambulance Service Medal, while Warburton's Jonathon Gwilt was awarded a Fire Service Medal.
Lilydale's Peter Gurr was awarded an OAM for his service to the community and to palliative care organisations. Mooroolbark resident Lis Guldager-Nielson received an OAM for her service to the community of Lilydale.
Read more about the recipients in this weeks editions of the Ranges Trader, Mountain Views and Upper Yarra Star Mail.
Star Mail will have more on the Australia Day honour recipients in next week's edition.