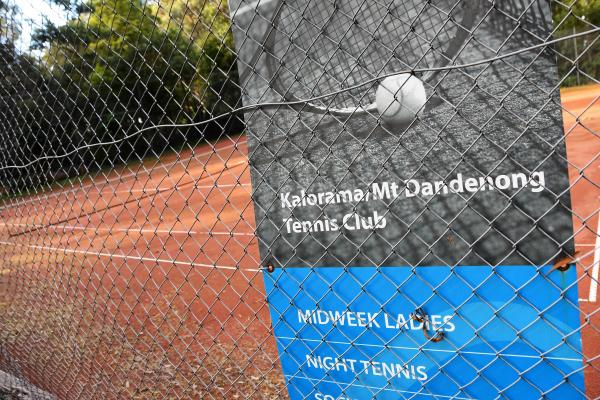 Numerous sporting clubs throughout the outer east have received assistance to get back on track with Covid-19 survival grants.
The State Government's Community Sport Sector Covid-19 Survival Package has seen 10 $1000 grants provided to sports clubs across the Yarra Valley and Dandenong Ranges.
Upper Ferntree Gully Junior Football Club was among the grant recipients.
Club secretary Adrian Thomas said the funding would go towards items needed for a return to play next month, such as thermometers and cleaning equipment.
He said that every little bit of funding or donations helped with the huge task of getting back into the swing of community sport.
"For the kids it's a countdown to play, for us it's a countdown to get everything in order," he said.
"The club is generally excited because it's what the kids love and what we're there for but what's going to be challenging is re-engaging some of the kids.
"Some kids have found mountain bike riding and they love doing it on Saturdays.
"Some parents have utilised weekends to catch up with family and friends and with no football for months, they'll have to adjust."
Despite the challenges ahead, Mr Thomas said the club was financially ready and "very excited" for a return to play.
Monbulk Football Netball Club was also listed as a grant recipient.
Club vice president Bonnie Munday said the funding would allow the club to reopen without concerns towards expenses that were typically funded through player memberships.
She added that the extra cash would also go towards helping the club community.
"The funding will allow our club to provide our players and members extended time to finance their memberships when restrictions are eased, hopefully reducing upfront costs on the club and allowing training to resume as quickly as possible," she said.
Ms Munday said the most challenging aspect of the Covid-19 period was the loss of connectedness between everyone involved at the club.
"The most significant impact has been on our current players and members who have not been able to see each other on a weekly basis and have missed the social element that our club brings to their lives, as well as the physical fitness benefits," she said.
"Having the club close its doors means that our players and members have to rely more on maintaining these relationships through online avenues, which is not always as easy to do as in person."
Other grant recipients included Lilydale Bowls Club, Seville Football Netball Club, Coldstream Football Club, Lilydale and Mooroolbark Pony Club, Officer Tennis Club, Kalorama/Mt Dandenong Tennis Club, Montrose Football Club, and St Johns Tecoma Cricket Club.
The grants come as the community looks forward to the return of community sport over the next couple of months.
Full-contact training and competition, for those 18-years-of-age and under, can resume from 22 June.
Full-contact training for adults can resume from 13 July with full-contact competition resumption from 20 July.