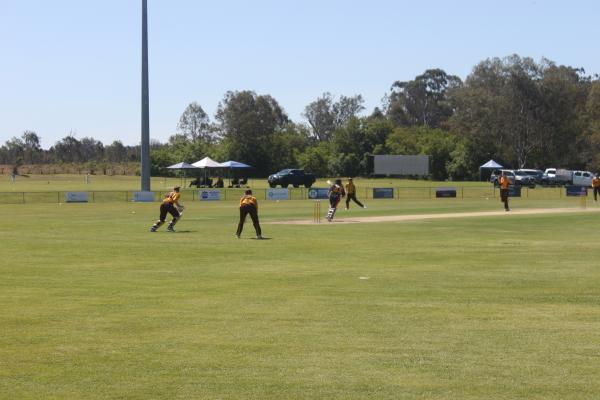 By Parker McKenzie
After seeing the first weekend of fixtures washed out in round one, Ferntree Gully and District Cricket Association (FGDCA) has announced round two fixtures will also be impacted by weather and previous heavy rain.
FGDCA has announced all division nine and 10 games have been deferred by two weeks to ensure top division games can go ahead.
"Unfortunately we currently have a minimum of 11 grounds unavailable for this week. Some of these grounds are first XI grounds," FGDCA said.
"In discussion with the clubs impacted and councils we do not believe that these grounds will come up to playing condition for at least two weeks."
The association said it would redraw those two divisions to ensure teams will have a competitive season with all games taking place.
"I know this will be disappointing for those grades, however, without taking this action we simply won't get the remaining grades on the park." FGDCA said.
Senior grades one to four will replay round one in round ten and rounds 11 to 14 will be redrawn to ensure fixtures are accurate and balanced despite the postponed start to the season.
Games from across the remaining divisions have been moved to different grounds to ensure they are played and the season can begin.
The ground changes for round two are:
Decoite – Eildon Park v UFTG moved from Eildon Park 1 to Eildon Park 2
Div 3 – Knoxfield v Upwey moved from Carrington to Liberty Reserve
Div 5 – Knoxfield v Upwey moved from Benedict to Upwey Reserve No 2
Div 5 – Eildon Park v FTG moved from Eildon Park 2 to Kings Park 1
Div 6 – Footballers v Johnson Park moved from Llewellan to Menzies Creek
Div 6 – St Johns Tecoma v Lysterfield moved from Gilmour to Colchester
Div 7 – Knox Gardens v Rowville moved from Liberty to Knox Gardens 2
Div 8 – Johnson Park v Aura Vale moved from Fair Park 2 to Kings Park 2
Div 8 – Upwey v Monbulk moved from Kalorama to Baines Park