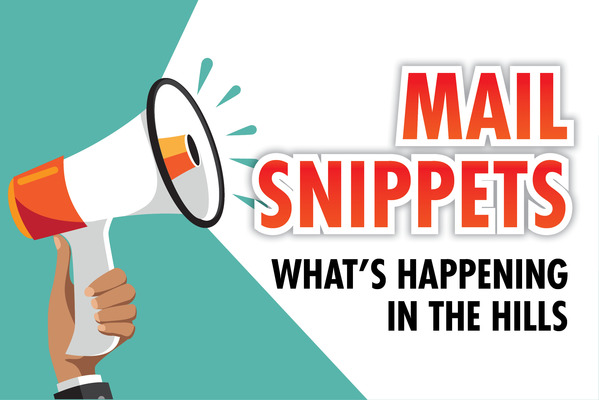 Life Activities Club Knox
With 4 November looming, members of Life Activities Club Knox (LACK) are preparing for a bus trip to the painted silos. But before that, LACK will have Senior's Week from 6 to 13 October and at the end of October, there will be a guided tour through the Kenworth Truck Factory in Bayswater. A new activity is being introduced on a Tuesday evening called 'Come to the Movies' and there will be a new Wednesday evening dine-out. LACK invites anyone to join. Guests can attend three functions with no obligation, and then maybe join for $25 per person, per year. Call Carol on 9727 2726 for a copy of our current newsletter.
Tulip festival
Visitors can see almost a million tulips on display at the Tesselaar Tulip Festival. In addition to the flowers, there is live entertainment and market stalls daily, tractor rides, performances, souvenirs, games for all and much more. Visitors are encouraged to enjoy the fun and festivities and wonder of nature. The event runs until 13 October.
Mt Dandenong reunion
A reunion is being held on 19 October for all those who attended Mt Dandenong Primary School in the 1970s. There will be a historical display and photos of the school and students. Attendance is $25 per person, payable prior to the event as there will be no cash accepted on the night. Visit www.trybooking.com/book/event?eid=538811&bof=1.
Garden friends
The Friends of George Tindale Memorial Garden are holding plant sales on the second Saturday of each month (except January 2020) from 10am to noon. Smaller in size, the sales will focus on seasonal plants, propagated from the group's collection and donated from the friends' gardens. Check the group's website for the latest monthly plant list.
Cloudehill spring fair
The Diggers Club's celebration of spring at the Cloudehill Gardens in Olinda will be held on 12 and 13 October. The bulbs are blooming and gardening experts will be on-hand for a series of free workshops. Cloudehill creator Jeremy Francis is ready to take patrons on a tour of the garden and its substantial garden art collection in the heart of the Dandenong Ranges. Visit www.diggers.com.au/whats-on/cloudehill-spring-fair/ for details.
Upwey Country Music Club
The Upwey Country Music Club is holding its annual SES fund-raiser show at the Healesville RSL on 15 September with leading artists Up Country Band, Pott Luck, James Gang, Movin' on, Karen Flanagan and many more. Entry is $5 with all funds raised going to the SES.
Monbulk Men's Shed
Monbulk Men's Shed is holding a garage sale at 1A Moxhams Road, Monbulk (at rear of Open Door Community Church) on Saturday 5 October. There will be a collection of bric-a-brac, furniture, toys and tools on sale from 9am.
Green thumbs
Ross McDonald will present on his native garden at the Upwey Garden Group U3A at the Upwey Senior's Community Centre, 6 Mahony Street, on 11 September at 7.30pm. Supper will be provided. Inquiries to Barb: 9754 3877.