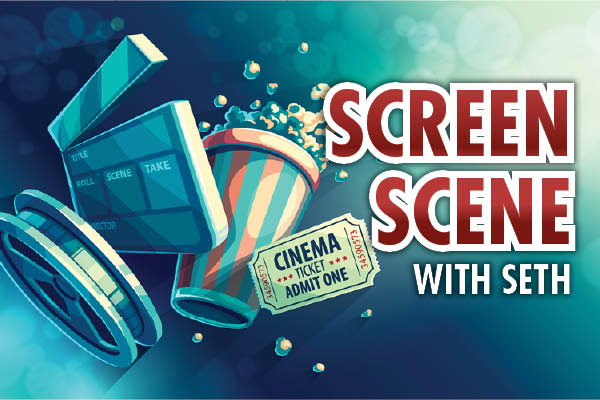 Sonic the Hedgehog
Starring Ben Schwartz, Jim Carrey and James Marsden
Rated PG
Based on the classic video game, Sonic the Hedgehog is a funny, energetic animated comedy with a stumbling plot.
Sonic (Ben Schwartz), a super-fast alien hedgehog hiding on Earth, must run for his life from the nefarious Dr Robotnik (Jim Carrey).
Schwartz is charming as Sonic, voicing an exuberant, cocky creature without veering into obnoxiousness, and James Marsden plays Officer Tom, a confident straight-man alongside Sonic's lightning-fast antics.
The humour feels mostly organic, Sonic has some poignant moments of self-reflection and loneliness, and the film utilises Sonic's super-speed for some amusing, creatively-staged action sequences.
Carrey devours the scenery in a Battlefield Earth-level hammy performance as Robotnik. I generally enjoy over-the-top villains like this, but your tolerance levels may vary, and Carrey's aggressive mania ends up tiresome.
Sonic's boundless energy and his bond with Tom form the film's engaging core, but the rest of the film is erratic and unfocused.
Robotnik's motivations are nebulous, and Tom's theme of learning to appreciate his small-town life feels half-baked. The main characters arrive at plot-important locations far too quickly, thus diluting the suspense of their situation, and the action climax is strangely bland.
Sonic the Hedgehog is cute, exciting and features an extremely likeable hero, but suffers from limp themes, a rushed plot and too much of a good villain.