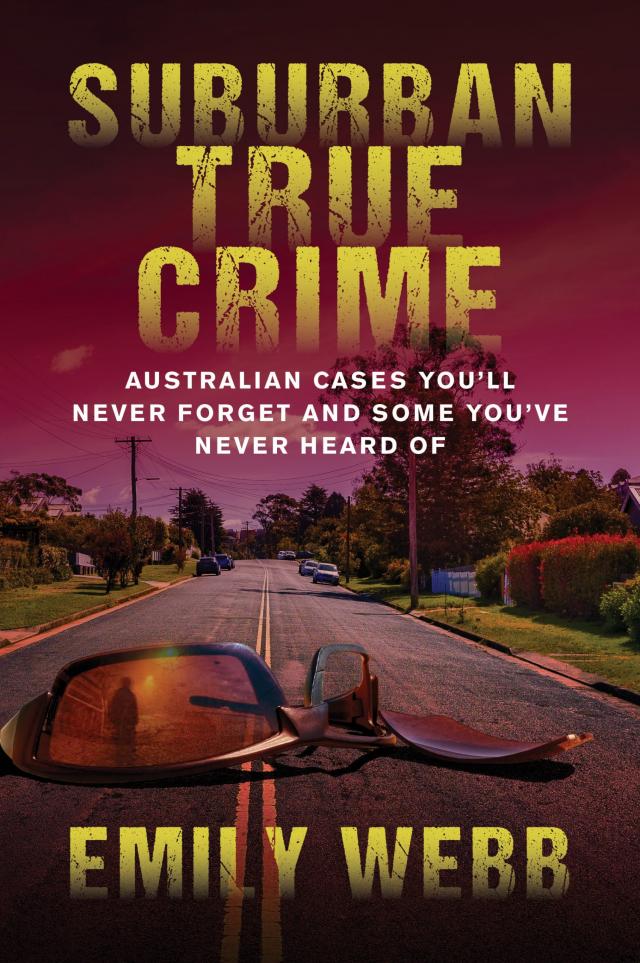 By Parker McKenzie
Emily Webb has spoken and written about plenty of grisly murders in the past few years.
"My passion really is about cold cases and lesser known cases, where people need to remember the impact of crime on people," she said.
"It's just about lived experience. People are interested in knowing about that and if it is a crime that's happening in their neighbourhood, it's a shock."
The Knox-based journalist, true-crime author and podcaster's new book Suburban True Crime: Australian cases you'll never forget and some you've never heard of will be published on May 18, featuring stories from around the country of shocking and often unsolved cases.
Ms Webb said several cases have stayed with her over the years, including one close to home.
"Nanette Ellis's murder in Boronia is a case that I've followed for a number of years. In fact, I reported on it when I was a journalist at Leader newspapers," she said.
"In 1984, someone came into her house and stabbed her to death. It's a very strange crime; it is unsolved to this day."
Ms Webb said aside from her murder occurring during broad daylight at her own home as she prepared to go out with friends, there were other strange coincidences occurring during the time before her murder.
"She'd had her car vandalized on her driveway and a few times when she had been driving to work from Boronia up to Belgrave — she would have gone up along Burwood Highway — she had rocks thrown at her car. Was she being stalked?" Ms Webb said.
"We listen to true crime because we want to understand why this happens. We get asked a lot why do a lot of women listen to true crime and read true crime? I think subconsciously women want to try and work out how they can keep themselves safe."
Ms Webb — who has co-hosted the Australian True Crime podcast since 2017 — said there are several other cases of violent crime occurring in the eastern suburbs.
"I haven't written about all of them for the book. The murders of Seana and Margaret Tapp, a mother and daughter in Ferntree Gully, happened that same year in 1984."
"This is really happening to people. I don't like true crime that salacious or unnecessarily shocking, I think the facts tell the story."
Suburban True Crime: Australian cases you'll never forget and some you've never heard of contains updated stories from Ms Webb's previous books which are now out of print and new cases of true crime throughout Australia's quiet suburbs.
More information on the book and where you can buy it can be found at www.bigskypublishing.com.au/books/surburban-true-crime