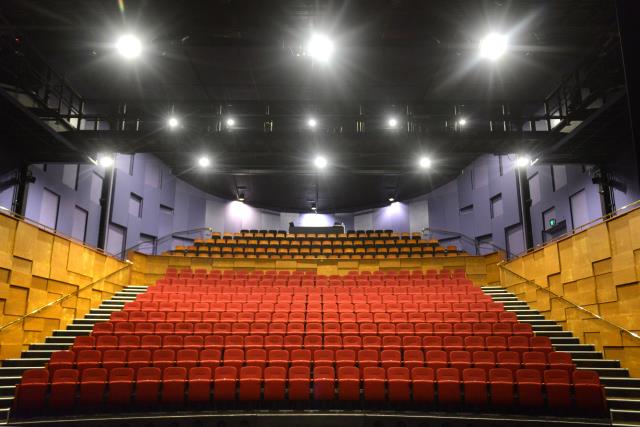 This August the following events and shows will be on an Burrinja:
The Whitlams – Black Stump Band
The Whitlams' alt-country offshoot sees Tim Freedman and drummer Terepai Richmond are joined by a team of country musicians in The Whitlams' alt-country off shoot series on Sunday 14 August at 7:00pm.
The line up reconstructs bands songs including 'No Aphrodisiac', 'Blow Up the Pokies' and 'You Sound Like Louis Burdett.'
New originals will also be played.
The Whitlams has 55 Gold Guitars and 10 ARIAs between them, with two CMAA Producers of the Year – Rod McCormack and Matt Fell – joined by Ollie Thorpe on pedal steel.
Tickets are $58.50, with limited tickets at a members price of $53.50
Songwriters in the Round
Fri 19 August at 7.30pm in Burrinja Cultural Centre's Lyre Room
Local songwriters, Clint Wilson, Carolyn Oates, Sadie Mustoe and Benoit will join to explore the mysterious art of songwriting, answering questions from the audience and fellow songwriters.
Tickets are $30
The Planets, Inventi Ensemble
Sat 27 Aug @ 1.30pm | Burrinja Theatre
A new arrangement of Holst's The Planets by Glynn Davies.
The ensemble involves expert writing for just five players and is partnered with exhibiton 'From Inner Space' by Australian composer Johannes Luebbers, commissioned by Inventi for this project.
The ensemble has incorporated new animations by Melbourne-based digital artist, James Josep hides inspired by the music.
Tickets are between $24 and $29
'Peaceful Piano with Nat Bartsch & Luke Howard'
Presented by Burrinja & Regional Arts Victoria on Sunday 28 August at 3.00pm
A double-bill tour featuring Australia's foremost neoclassical pianist/composers.
Luke and Nat will each perform a set of their music, ending with a collaboration.
Tickets are between $19 and $39