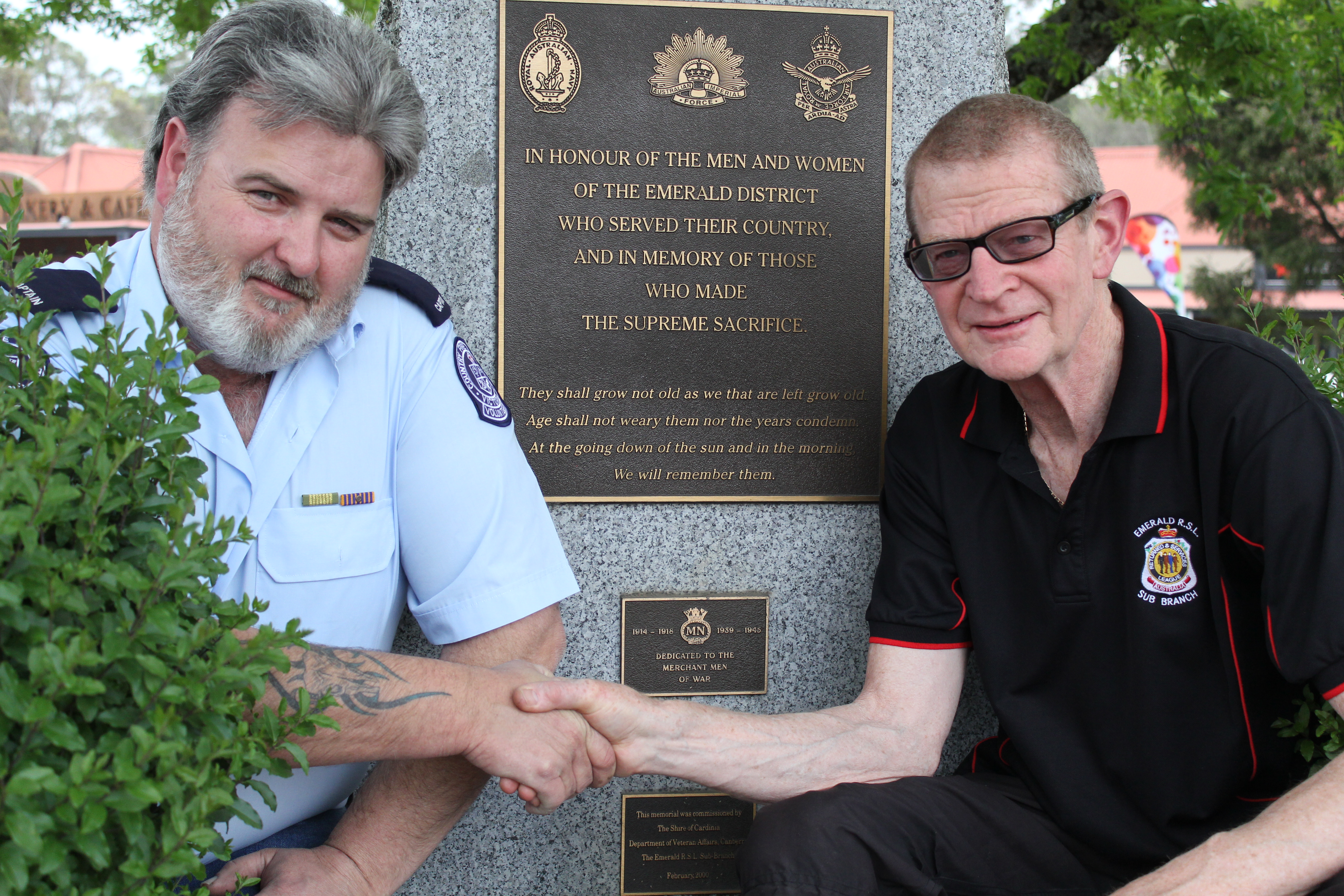 By RUSSELL BENNETT
EMERALD'S central business district will come to a standstill for a moment's silence at 11am on Monday in memory of those who died or suffered at war.
The town's main shopping hub – Kilvington Drive – will be briefly closed to traffic with the help of both the local CFA and police as shoppers and local residents gather at the nearby cenotaph.
Emerald RSL members will be visiting shops along the strip to ask customers to come outside for the minute's silence.
The RSL has organised with the local fire brigade – and Captain Paul Yandle – for the siren to sound to mark the occasion, before a rendition of the Last Post.
It is certain to be a powerful moment for the town, and the RSL – which has become known for its Remembrance Day and Anzac Day ceremonies.
Earlier this year, the RSL announced a special project to honour the lives of the 90 brave young men and women from hills communities who left their families behind to fight for their country in World War I.
In memory of them, and for the 100th anniversary of the Gallipoli landing in 1915, Emerald's Avenue of Honour will be resurrected in time for 2015.
The avenue was originally planted near Emerald Primary School on the appropriately-named Heroes Avenue in 1921.
But in the 1950s, when a decision was made to widen the road, many of the trees that made up the avenue were cut down.
The plaques that adorned them were salvaged and remain in the RSL. By 2015, they will make up information stands along a new Anzac Walk – connecting the RSL to the cenotaph in the centre of the town.
Emerald Primary School's junior school councillors will march to the cenotaph on Monday morning, where they will join with the RSL, CFA, police, Cardinia Shire Council representatives and local residents for the service. A visit to Emerald Preschool is also arranged.