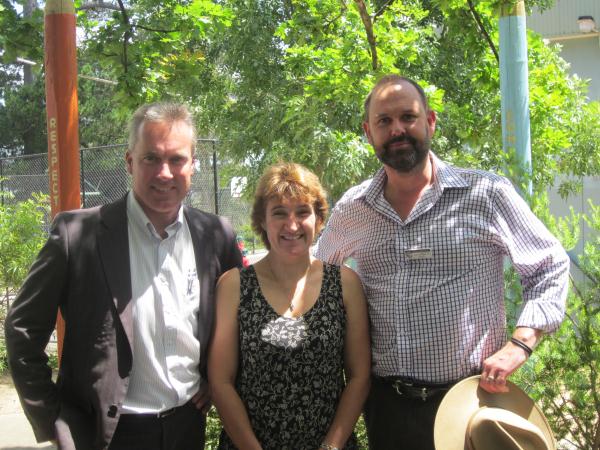 By REBECCA BILLS
TWO local primary schools in the hills will benefit from a successful investment to increase student participation and engagement in maths and science.
Tecoma and Gembrook Primary School will be welcoming two new science specialists in 2014 under an expansion of the Victorian Coalition Government's Primary Maths and Science Specialists initiative.
Tecoma Primary School principal Rohan Thompson said the Victorian Government made the announcement in early September of additional funding in the state's budget to train 100 new maths and science specialists to teach in primary schools across the state.
"Tecoma Primary School was one of the schools selected to lift the focus of science across the wider network of state schools," he said.
"Following an expression of interest within the school, Tecoma Primary School's Science Specialists for 2014 and 2015 are Trevor Wilson and Sally Connell.
"Both Trevor and Sally display a passion for this subject matter and a keen interest in developing the science capabilities of the students."
Mr Thompson said that in the coming months the school will transform one of its rooms into a science room where new and resourcing equipment will give students a launching pad into science.
Minster for Education Martin Dixon said the $24.3 million Primary School Maths and Science Specialists initiative is designed to improve the standard of maths and science education in schools.
"This government considers the strengthening of maths and science education in schools as critically important to enhancing Victoria's economy through innovation in science and technology, research and development, and in other areas like health, agriculture, commerce and trade.
"It is vital for students to be engaged in maths and science in primary school, setting the groundwork for future study in secondary school and beyond."
Gembrook MP Brad Battin said the Primary Maths and Science Specialists initiative is one of a number of targeted programs to support maths and science education, including the development of six specialist science and maths centres across Victoria.
"I look forward to these specialists making a difference in the education of primary school students in Tecoma and Gembrook."
Minister Responsible for the Teaching Profession Peter Hall said the program has already demonstrated positive outcomes for students and teachers.
"Schools participating in the first round noted improved teacher capacity, confidence and knowledge in teaching maths and science and increased student engagement and achievement," he said.
Mr Thompson said this was a very exciting initiative and is confident that it will have a significant impact at the school.