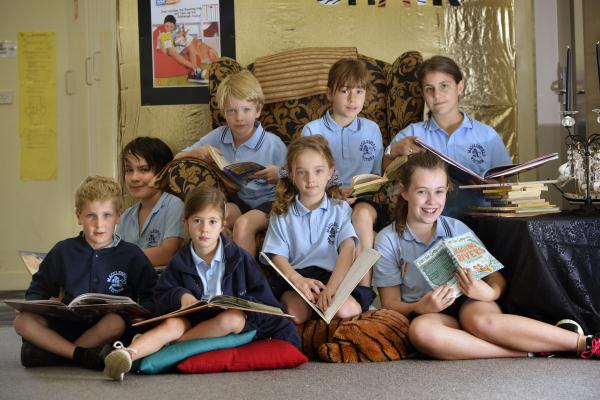 By REBECCA BILLS
MACCLESFIELD Primary School kicked off the 2014 Victorian Premier's Reading Challenge with a day of non-stop reading.
From 9.30am to 3.30pm last Monday students, teachers, parents and grandparents took turns sitting in a special reading area to kick start the challenge.
Principal John Chiswell said the students loved the launch and thought it was very special to read stories to one another.
"We have done the challenge every year and we see it as an important way of promoting reading at home and school," he said.
"The students keep a record of how they are going and that is on display in the classroom. Then the classroom also has on display how the students of each class are going as a whole."
This year is the 10th annual Victorian Premiers' Reading Challenge.
It encourages all children and young people to develop a love of reading with the support of their parents, teachers, early childhood professionals, schools and classmates.
Mr Chiswell said it is great to see the students so excited about reading and it is important as a school to show students the important link reading has with school, pleasure and recreational activities.
"Making sure we capture all those elements of reading is essential and there is nothing more important than adults modelling healthy reading habits to their children," he said.
To take the challenge, children must read a set number of books and record their efforts online.
Since the challenge began in 2005, nearly 1.8 million children and young people have turned the pages of more than 30 million books.
Mr Chiswell said a time-lapse video of the reading challenge launch at Macclesfield Primary School is available to watch at the schools website, www.macclesfieldps.vic.edu.au.
The reading challenge concludes in August.