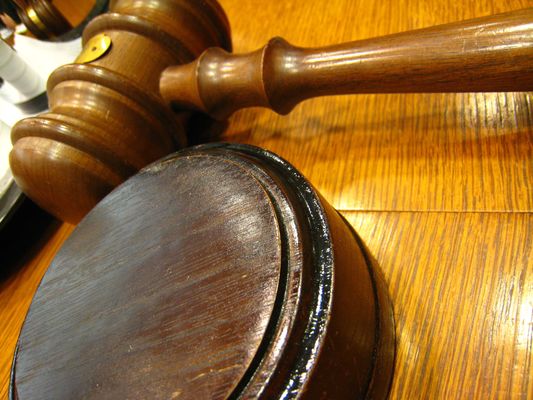 By Peter Douglas
The family of the teenage girl at the centre of an alleged rape case is calling for reform to protect child victims from further trauma in court.
The high-profile case, which involved brothers from Mount Evelyn and Olinda, and one relative, saw their charges dropped last month over allegations they raped the teen, then 14, in 2015.
The men were due to stand trial next month over charges they raped the girl in Geelong.
However, on Friday 24 February, prosecutors told the Victorian Supreme Court they had dropped the charges.
The girl's family members have confirmed they were concerned about the girl's well-being and her ability to withstand cross-examination in a court setting.
In a Fairfax report, the family said they were calling on Victorian Premier Daniel Andrews to change laws so minors in sex assault cases could be cross-examined before a panel of judges, rather than a jury.
They also want to tighten regulations to prevent gratuitous details being made public, in the case of sex assaults against minors, such as what happened in this instance.
Spokesperson Carolyn Worth, from the Eastern Centre Against Sexual Assault (ECASA), which has outreach locations in Ferntree Gully, Yarra Junction and Healesville, told the 'Mail' she partly agreed with their pleas.
"I'm puzzled about some elements of what was said; the family would've had access to some mechanisms to shield her from a brutal cross-examination," she said.
"She would've had access to the child witness program, who would've allocated someone to escort her through the process.
"She would've had access to a remote witness facility, so would not have had to face her alleged offenders directly."
However, Ms Worth believed the heart of the problem lies with bail hearings, through which details of this case were able to leak to the media and social media.
"Courts are usually good at closing if needed and issuing suppression orders … (but) bail hearings are never closed," she said
"This needs to be tightened up to ensure this doesn't happen again; I can understand why this was traumatising for the girl."
She says another problem is the length of time cases like this are taking.
"There was a recent case, where there was a guilty plea, but it took 16 months for the case to be heard in court," he said.
"This isn't good enough, for the victims and their families."
The Mail's sister paper, the 'Geelong Indy', in February lamented the outcome, labelling it as a major blow for the city.
"Why?" That is the question all of Geelong is now asking," the editorial read.
"Why have three men – accused of raping a 14-year-old girl – had their charges dropped?
"They were accused of one of our city's most notorious crimes.
"And now they need not return to court – they can go about their lives – while a young girl tries to rebuild hers."
Meanwhile, Daniel Andrews and Victorian Attorney-General Martin Pakula were to meet with the family and girl to discuss how to make the court system less traumatic.