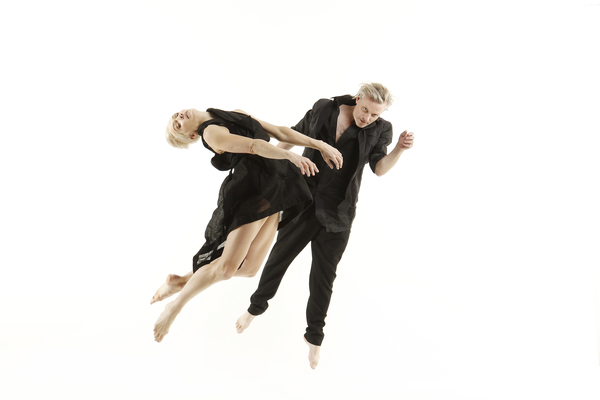 A successful formula for engaging the community and developing opportunities in the Yarra Ranges has seen exponential growth in local dance participation.
The Dance Tracks project, developed by Yarra Ranges Council, Burrinja and Ausdance, ran from 2014-2016 and focused on increasing awareness and participation to create an ongoing dance culture.
The project involved a co-ordinated programming approach across council managed venues and Burrinja, engaging local dance professionals and offering a range of opportunities for the community to dance.
A project summary of the initiative showed a dramatic increase in attendance at dance events, with ticket sales increasing 140 per cent between 2014 and 2016.
Local venues doubled their dance programming in the same time period, and attendance at participatory dance programs at Yarra Ranges venues increased by 681 per cent.
Dance Tracks energised and engaged public spaces as much as it did cultural facilities and town halls, bringing dance in all its many participatory guises to the community.
A month of free dance events was held across the municipality as part of the Dance Here program, where more than 1200 participants took part in 75 free dance events.
The overall project had positive outcomes for the sector and dance professionals in the region – building active networks between the dance communities in the Yarra Ranges.
Yarra Ranges Mayor, Noel Cliff, said the program was successful and had an ongoing impact on residents.
"We have been receiving increasing applications for dance-related programs through our Arts, Culture and Heritage Community Grants since Dance Tracks began," Cr Cliff said.
"In the latest round, we've had a 400 per cent increase in dance-related applications, compared to the 2014 round before Dance Tracks. These new locally initiated dance projects show an increasing interest in working locally and collaboratively.
"Our residents vote with their feet, and we're seeing numbers increase at our dance-based events and, in turn, more events are being organised."
Dance Tracks was about building a sustainable increase in awareness and participation in dance. While the project may have formally finished there are numerous legacy programs continuing throughout the region, such as Dance Now and Dance X (an exhibition in motion).
With the confidence gained from the Dance Tracks program, council and Burrinja developed a new initiative called Creating Tracks – Dance to commission professional contemporary dance work development.
Through this program KAGE, the multi-award winning dance company founded by Kate Denborough and Gerard Van Dyck, will be creating Tonic, a new dance work to be performed at three venues across Yarra Ranges in late 2017.
For more information about Creating Tracks – Dance, visit www.burrinja.org.au/projects/creating-tracks.
For information on the Dance Here project, visit www.yarraranges.vic.gov.au/Places-events/Events/Dance-Here.
For information on the Grants for Community program, visit https://www.yarraranges.vic.gov.au/Community/Grants-funding/Apply-for-Grants-for-Community.