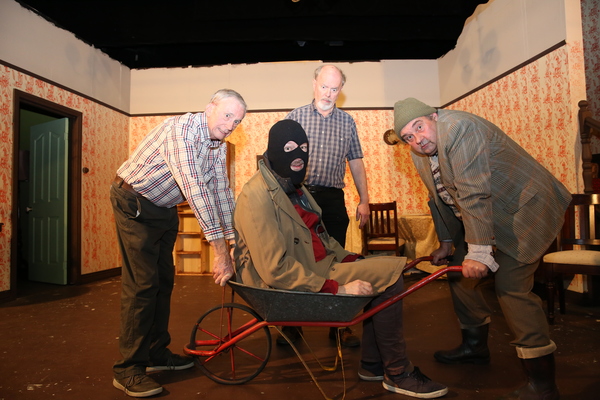 By Derek Schlennstedt
Uncorked at last, the 1812 Theatre will be unveiling its new play Last of the Summer Wine.
The stage production is based upon the classic and popular British BBC sitcom which ran for more than 30 years.
All the infamous characters are back with Nora, Compo, Clegg and Foggy getting up to their usual misadventures.
The stage adaptation, directed by Pip Le Blond from 1812 Theatre, tells the story of a trio of elderly gentlemen in West Yorkshire.
"These three guys live in this little town in Yorkshire, in a village, and they just get up to mischief every week, it's always something ridiculous," Le Blond said.
Audiences are guaranteed an hilarious evening full of Monty Pythonesque humour with Cleg, Compo and Foggy delivering hilarious renditions with well-versed accents.
The production, which involves seven cast members, follows Compo Simmonite, Norman Clegg and Walter 'Foggy' Dewhurst as well as Nora Batty and her niece Constance.
Without giving away too many spoilers, the production involves a flasher, an evening of entertainment for the benefit of Nora's niece, and, as usual, all of it descends into farce.
David Ayliffe a Dandenong Ranges resident who plays Foggy, said the biggest challenge was not learning two hours' worth of lines, but having to remain unaffected by the humour, which often resulted in the actors laughing on stage.
"It is great fun and all the cast members have found that it's not only learning the lines but there are parts so funny you have to get through laughing at them because you are on stage," he said.
While there is a flasher in the play, Le Blond promises that audiences need not worry and invites all age groups to come for an entertaining night filled with laughter.
Last of the Summer Wine will play from 3-26 August in the Lowe Auditorium at 1812 Theatre in Ferntree Gully.
To purchase tickets, visit www.1812theatre.com.au.