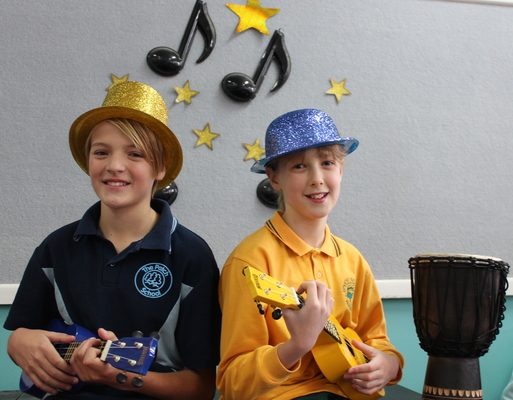 By Peter Douglas
Performing in front of up to 10,000 people would be daunting for even the most seasoned professional.
But for students Charlie Mustoe (The Patch Primary) and Olivia Hibbins (Upwey South Primary) it represents an exciting opportunity, as the talented duo prepare to showcase their skills at the Victorian State School Spectacular on Saturday 16 September.
In a fun-filled family event, students from over 200 schools will be participating in dance, music, song and more as part of the huge annual event.
Gaining the chance to hit the stage is no easy task, though, with Charlie and Olivia both needing to audition and beat hundreds of fellow students for the opportunity.
For Charlie, 12, who will fill a role as ensemble vocalist, this will be his first spectacular.
"Me and my friend were kind of wanting to do something, so we decided to audition and I just happened to get in," Charlie said.
"I often perform with my sister on stage, playing drums, but I also play trombone and sing."
Meanwhile, for Olivia, 11, this will be her fourth appearance and said the thought of performing in front of a large audience didn't faze her.
Olivia will be part of a choir.
"I do get a bit nervous, but very excited, too," she said.
"I recently played the lead role of Prince Marvellous in a school pantomime. I enjoy singing and dancing."
Their appearance at the spectacular is no accident, though, with both students practicing hard during out-of-school hours, including on weekends.
To be a part of the Victorian State Schools Spectacular requires a huge commitment on the students' part, as well as the schools involved.
Depending upon their role, they commence rehearsals from six months out from the event and those in the Mass Dance and Mass Choir make weekly rehearsal commitments for about five months before the event.
The Victorian State School Spectacular will run over two shows on Saturday 16 September at Hisense Arena in Melbourne.
For more information, or to purchase tickets, visit www.education.vic.gov.au.