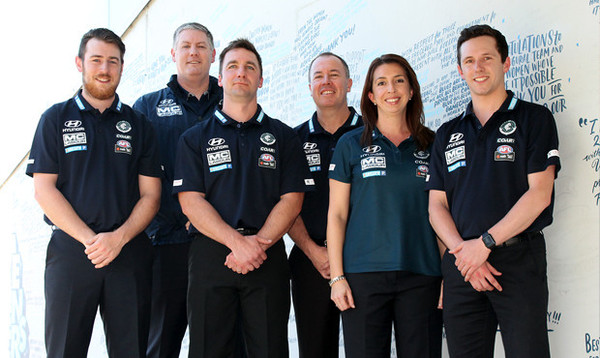 By Effie Caloutas
Wandin senior coach Nick Rutley has been appointed as assistant coach of the Carlton AFL Women's side for season 2018.
With experience in development and assistant roles in the under-18s TAC Cup competition, Rutley will be coaching the Blues, while next year retaining his role as senior coach for the Wandin Football Club.
A level-two accredited coach, Rutley says he is excited about what lies ahead for season 2018.
"I feel very comfortable and excited, holding both roles, due to the support of my family and Wandin, in particular Nick Adam, Geoff Bartling, Robbie Ross and Dannie McKinnon," he said.
"From a Carlton AFL Women's standpoint, I'm very keen to get started and work with (senior coach) Damien (Keeping) and the coaching staff to further develop the already established culture and elite environment."
The coach believes his senior role at Wandin has prepared him for the coveted role.
"My current role as Wandin head coach has been by far the most rewarding experience," he said.
"It has helped me in developing my skillset in working towards gaining roles like the one at Carlton."
Working alongside Rutley at the Calder Cannons, senior head coach Damien Keeping says that Rutley has the right qualities for the role.
"Nick's got an ability to demonstrate a relationship with the playing group," Keeping said.
"He sees the game clearly and has well-rounded attributes for an assistant coach.
"We went through a fairly extensive process to look at the type of individual we were looking for and decided Nick would be the perfect candidate."
The Carlton AFL Women's side will kick off its season for the second year running when they host Collingwood at Ikon Park on Friday 2 February.
The crowd could be something to behold for Rutley, too, with attendance peaking at 24,500 for the respective match this year.
That particular match was the inaugural AFL Women's match, which was supported so well the match ended up becoming a lockout.
The Blues defeated Collingwood in the historic match.
The club enjoyed a bright start in its inaugural home-and-away season, finishing in fourth position and recording three wins and a draw from its seven games.