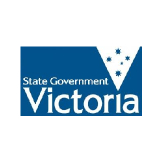 Mount Lilydale Mercy College received a welcome $2 million funding boost on Friday 27 October, with former student and Monbulk MP present to make the announcement.
The Catholic co-educational college caters for students from Years 7 to 12, with the funds supporting the first stage of the school's upgrade.
This will include a new VCE Learning Commons building, featuring a new senior library and two levels of general purpose classrooms.
Mr Merlino said the funding boost represented a major coup for the region.
"It was wonderful to return to my old school to announce this funding boost and chat to teachers and students about what it will mean for them," he said.
"Mount Lilydale Mercy College has great teachers and a welcoming, inclusive environment, and I'm sure they will take full advantage of these improvements."
The second stage of the project will involve the construction of a new three-level classroom block, staff offices and associated spaces.
The existing library will be refurbished to provide a new visual arts hub.
The new learning spaces will be of enormous benefit, because it allows students to move through Years 10 to 12 at their own pace.
The college is one of many Victorian schools benefiting from the Victorian Government's $120 million Capital Funding Program for Non-government Schools.