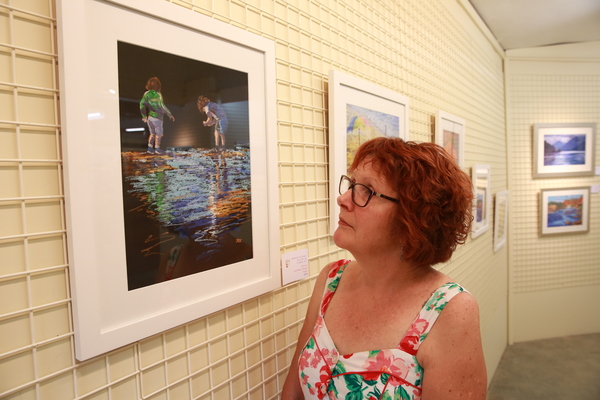 By Derek Schlennstedt
Painting and creating art is like a muscle, the more you do it the easier it becomes.
That's the word from this year's Sherbrooke Art Society Artist of the Year, Julie Kok, who for the last four years has devoted her life to her art.
Although an artist since she was younger, Julie said it was only when she retired four years ago that she was able to truly focus on her art.
"I retired from work four and half years ago and that's why I've been doing more and that's what has really helped me … since then I've been able to use my imagination a lot more too," she said.
"My mind's always churning over my art."
Julie, 60 from Buxton, said it was her mother, June Cook, an artist herself who first piqued her interest in art and "after watching her sketch and paint," said she "wanted to emulate her".
Since then, Julie has exhibited in private collections in Australia, Finland and Holland and has taken a liking to the use of pastels.
Though having exhibited across the world, this is Julie's first solo exhibition and she said she was excited to have been named Artist of the Year.
Unlike many other artists who focused on one aspect, Julie said she enjoyed diversifying and trying new styles, as well as changing what she painted.
"I'm very excited, I've been working on the paintings all year," Julie said.
"I really wanted to go out and do landscapes but now I do a bit of both portraits as well as landscapes … a bit of everything really, when I get sick of something I go to something else."
"My favourite subjects are reflections and landscapes, but now I am diversifying in other areas."
The exhibition at Sherbrooke Art Gallery is on from 11-25 November.