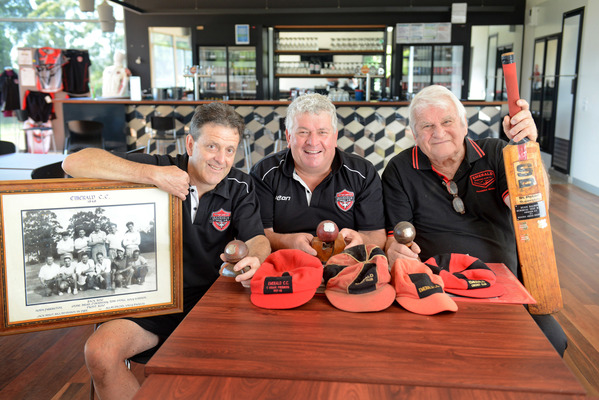 By Peter Douglas
One of the oldest sporting clubs in the hills is preparing to celebrate its biggest milestone to date.
Emerald Cricket Club will celebrate 125 years in 2018 and will hold a commemorative match against traditional rivals Upper Beaconsfield on Saturday 20 January, the date of the club's inception.
Some entertaining cricket and various activities are planned for the big day.
Past players, administrators and supporters can roll up from 3.30pm and catch up with old friends and team-mates.
Former president and club stalwart, Brad Wynd, said it was a great club to be around and the community had embraced it over many years.
"Although we haven't been hugely successful, in terms of winning premierships, we've always had no trouble fielding sides," he said.
"Presently, we have four senior teams, one-day teams, six junior teams, a Milo cricket program and veterans' teams."
Mr Wyne, who started with the club around 1981, said it was the people that made it a great club, which was why people stuck around and often returned to the club.
Emerald Cricket Club moved into the West Gippsland Cricket Association in 1997, which Mr Wynd said had helped the club flourish off the field.
He also paid tribute to stalwart Alan Chandler, who helped to provide the land for their home ground, Chandler Reserve.
Mr Chandler still drops in most weeks to see the how the club is faring.
While Emerald is finding the going tough in A Grade this season, the one-day team has recorded four victories and sits third on the ladder.
The club is on the look-out for anyone who can provide memorabilia for the day, such as old photographs or club caps.
Anyone with memorabilia, or who would like more information, can email bradleywynd@gmail.com.