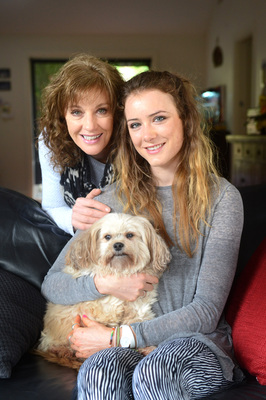 Puffing Billy's engine wasn't the only thing blowing off steam in the Dandenong Ranges on Sunday 29 May.
Rising early, 2203 runners took to the rugged terrain to race against the historic locomotive in the 37th annual Great Train Race.
The race is one of the oldest and most popular events of the Australian running calendar.
A new women's record was set over the 13.5km distance at this year's race, with Upwey-Tecoma's Melissa Duncan finishing the race in 48. 27s.
Her time was 28 seconds faster than the previous record-holder – and in her first attempt at running the Great Train Race!
Duncan used the race as training and preparation in the lead up to her 2020 Tokyo Olympics campaign.
She was selected to run in the 2016 Rio Olympics; however, a foot injury resulted in her needing two operations and she was unable to compete.
Duncan was hoping to get fit for this year's Commonwealth Games, but due to ongoing injury issues was not able to compete.
She now has her sights firmly set on Tokyo, where she is hoping to qualify for the 1500m.
This year's overall race winner was Nick Earl from Brunswick, who crossed the line in 42.56s.
Earl was thrilled to win the race for a second time in a row, beating his previous result by 15 seconds.
Puffing Billy crossed the line in 53.39s, which was almost two minutes faster than in 2017, possibly due to the fine weather this year.
Campbell Maffett from Northcote won the Veteran Male (aged 40 and over) with a time of 49 minutes and 38 seconds.
Tracey Austin from Kew won the Veteran Female (aged 40 and over) with a time of 53.37s.
The Under 18 Male Winner was Luke Nicholson from San Remo who ran in 50.37s.
The Under 18 Female Winner was Jaimee-Lee Code from Narre Warren North who ran in 52.56s.
A full list of winners and race results are available at www.puffingbilly.com.au.
President of the Puffing Billy Preservation Society, Jeff Goodwin, said the race is a major fundraiser for the not-for-profit railway, with all money raised going towards preservation projects that will ensure that the next generation can appreciate the history of Puffing Billy.
"I am thrilled to announce that the proceeds from the 2018 Great Train Race will see further development of the Menzies Creek Museum project. This facility will provide an undercover area to store treasured railway artefacts and provide a space for the public to learn about Puffing Billy's past," Mr Goodwin said.