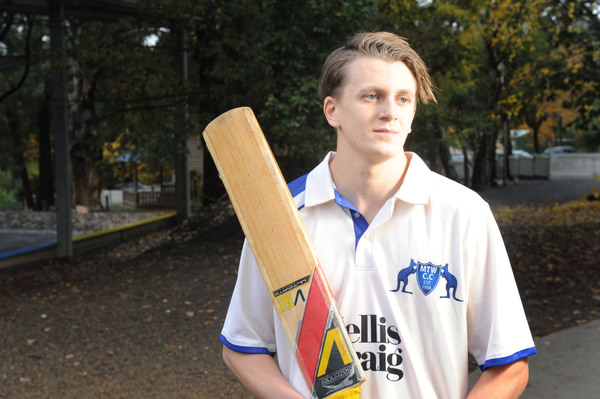 By Derek Schlennstedt
Sassafras 16-year-old Tahj Kensely, is on his way to the UK to play Cricket, but the total cost to fund this experience of a life time is a bit over budget for the youngster.
To help his family make up the cost Tahj has taken to digital technology and created a GoFundMe in the hopes of raising the rest of the money so he can further his career aspirations.
Chosen as one of 12 around Victoria, to take part in the Steve Chapman UK Cricket trip, the tour sees the Australian cricketers play 11 games against county cricket teams and private schools, as well as providing an insight into what is need to be a professional athlete.
Tahj, who hopes to play for Australia one day, said his father was going to sell the family car, which his father uses for work to make up the cost difference.
Though, Tahj said he doesn't want his dad to make that sacrifice.
"My dad has said he will sell his ute to try to pay for the trip but I don't want him to because he needs it for his small business."
"This tour gives me an opportunity to make my cricket so much better and get a taste of what it is and what it takes to play as a pro."
A passionate fast bowler known as 'Tangles' at Upwey and Mt Waverly Cricket clubs, Tahj usually trains five nights a week and plays two days a week during the cricket season.
Dedicated to the sport he also trains six to seven days a week during the off season.
The Philanthropic Collective has already donated $1000 towards his dream and Tahj said of the GoFundMe that he 'knows it's not a world saving cause," but "if anyone could help even with the smallest amount, he would sincerely appreciate it."
To donate go to; https://www.gofundme.com/england-cricket-trip