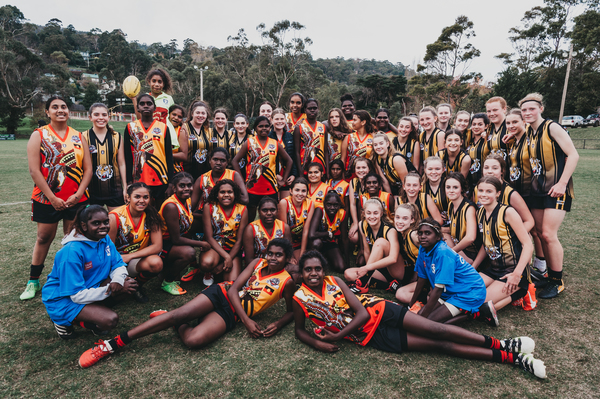 In the a first for girls' football in the Yarra Ranges, Worawa Aboringal College took on the Upwey-Tecoma Under 16s Girls team recently at Talaskia Reserve, Upwey Ferntree College.
Worawa College, which I located about 4km south of Healesville, is a boarding school for girls, with students arriving from as far away as Katherine, Darwin and the islands of Torres Strait.
As fate would have it, the match took place on Sunday 27 May, the day marking the beginning of National Reconciliation Week.
The Worawa football team is a first for the college.
Upwey-Tecoma Junior Football Club coach, Glenn Stephenson, said the club was "absolutely thrilled to have them along to play".
"We were very excited to have them com e and play our second-year team," he said.
The Upwey-Tecoma team has thrived since its formation in 2017.
After initially struggling for numbers just days out before last season, within around four weeks the team list ballooned to 23 players and the club hasn't looked back.
The team went on to win seven of its 13 games to achieve third on the competition ladder of 10 teams.
They played in two rounds of the finals series before being knocked out in the first semi-final versus Mooroolbark.