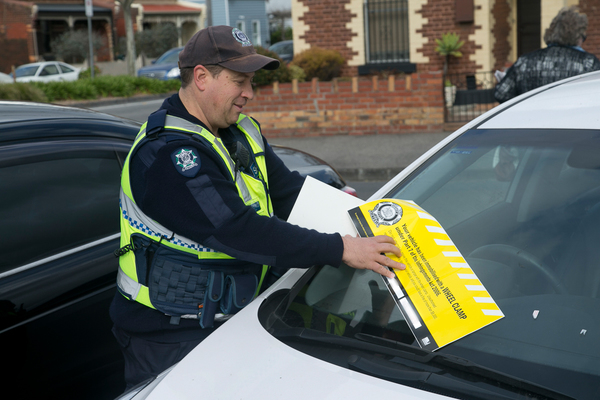 By Derek Schlennstedt
Yarra Ranges fine dodgers owe the Victorian Government more than $55 million in unpaid Sheriff's Office fines.
Victorian Sheriff Warwick Knight released the figures on 14 June which revealed that the state-wide number of infringements issued in 2016–17 had dropped by almost 13 per cent.
Though, out of 79 municipalities, the Yarra Ranges ranked 13th in Victoria for outstanding fines.
Data showed that 13,401 people in the Yarra Ranges area racked up 147,483 fines between the 2016-17 financial year, with each debtor owing $4209.
The total value of outstanding warrants across Victoria in 2016-17 was $2 billion, with the top three local government areas for outstanding debt including the City of Casey, Hume City Council, and Frankston City Council.
Victorian Sheriff Warwick Knight urged people to deal with their infringements early to avoid extra penalties and a possible warrant.
"It is important to deal with your fines as soon as possible to avoid additional penalties and the infringement becoming a warrant," Sheriff Knight said.
"People who receive a fine can request an internal review, nominate a driver, apply for a payment plan or elect to have the matter heard by the court, and we encourage them to come and speak to us about their options."
Launched in July 2017, the Victorian Government introduced options that cater to vulnerable people, including a Work and Development Permit scheme.
The scheme allows eligible people who are experiencing financial hardship, mental illness, addiction, or homelessness to reduce their fine debt by undertaking volunteer work, educational, vocational and life skills courses, medical and mental health treatment or counselling and mentoring activities to address their underlying circumstances.
A new Family Violence Scheme also ensures that victim survivors of family violence are no longer unfairly liable for fines incurred by perpetrators.
Anyone with concerns about their outstanding fines should call 1300 743 743 and speak to a staff member about their options. Individuals can pay their outstanding fines at the www.fines.vic.gov.au website.