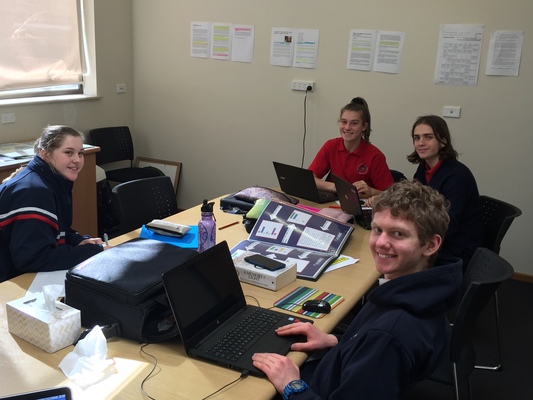 Emerald Secondary College Students have come together to participate in the Future Problem-Solving Australia program.
The program brings together more than 140 schools from around Australia and its focus is on getting students to solve some of the world's greatest issues from the perspective of the generation that will inherit the earth.
That issue which the students have chosen to address is the increase in anxiety within school-aged children.
Recognising that anxiety is a growing issue within primary and high school students, the Emerald College students have launched an innovative concept called A.W.A.R.E, which stands for Anxiety Welfare and Resilience Education.
The concept of A.W.A.R.E. is to create a safer environment for teens in schools.
Emerald Secondary student, Anya Hynninen (15) explained that A.W.A.R.E was all about educating, creating and promoting strategies for stressed teens experiencing anxiety.
Their project addressed the growing trend over the past twenty years.
"We realized that a problem always has a solution," Ms Hynninen said.
"We brainstormed many solutions to help the issue and one of the many ideas we had was a de-escalation walking line."
"This line is designed to calm you down when you experience stress and the symptoms of anxiety.
"Our research shows that walking for five minutes or more reduces the physical and emotional experiences you feel with anxiety. We also wanted to connect with the indigenous heritage of our land, and we used this as an inspiration in the design of the line around our College grounds."
Future Problem Solving is an international education program for students of all ages, focusing on the development of critical, creative and futuristic thinking skills.
The program challenges students to apply their minds to some of the most significant issues facing the future of the world today.
Emerald secondary college Principle, Jodie Doble, said she was incredibly proud of this young group who were working hard to launch A.W.A.R.E.