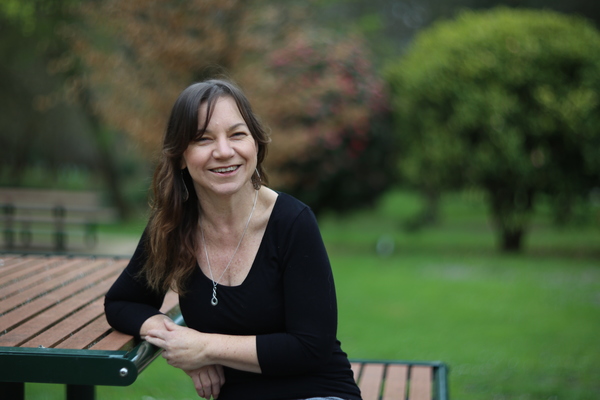 While most Australians might know an older adult living with osteoarthritis, many might not know that arthritis can strike at any age – even in childhood.
For Emerald resident Naomi Creek that's exactly what happened.
At 12-years-old she woke up to find she couldn't stand.
"I had had a number of sore joints for a few years before that," she said.
"It was unusual for me to have problems with my joints because I was really active and flexible and did lots of sport.
"Initially the doctor though it was growing pains…it would come and go but started getting more frequent, and one day I pretty much couldn't get out bed and couldn't stand up."
That's when she knew something was seriously wrong, and after a week in hospital and numerous tests, Naomi, now 48, was diagnosed with juvenile rheumatoid arthritis (JRA).
She has since become national co-ordinator of CreakyJoints Australia, an organisation and go-to source for Australian arthritis patients and their families who are seeking education, support, advocacy and patient-centred research.
According to statistics released form CreakyJoints Australia, JRA affects about 1-2 per cent of the population, or about 450,000 Australians.
Ahead of World Arthritis Day on 12 October, Naomi urged others to see their doctor if they experienced the main symptoms of inflammatory arthritis.
"There are about five general ones," she said.
"Stiffness of joints, inflammation and tenderness at the joint, and pretty much fatigue – a lot of people get that.
"The inflammation process really impacts a lot of the body's power and can create extreme fatigue."
She said that early diagnosis was crucial in helping to reduce the deterioration of joints later in life.
"It's vital that Australians – even young, healthy, and active ones – act swiftly if they show prolonged symptoms of these diseases," she said.
"Today, it's rare for anyone to have undergone double knee and hip replacements by the age of 25, as I did.
"Most people diagnosed with JRA today will not need to fear that outcome because advanced treatments, such as biologics, can manage arthritis symptoms and reduce the risk for permanent joint damage and disability if the disease is caught and treated early."
To find out more about World Arthritis Day visit creakyjoints.org.