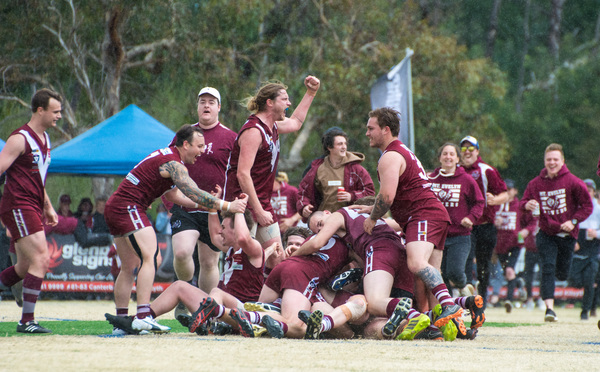 Mount Evelyn came from fifth spot on the ladder at the end of the home and away season to beat Olinda Ferny Creek by two points in the Division 1 Reserves Grand Final.
The Friday 28 September match at Yarra Glen was deja vu for Olinda, as the side missed out on last year's AFL Yarra Ranges Division 1 Reserves Premiership by two points.
Olinda took a nine-point lead into the quarter-time break and looked to be in control.
But Mount Evelyn came back and got finally got ahead in the last, despite inaccuracy in front of goal.