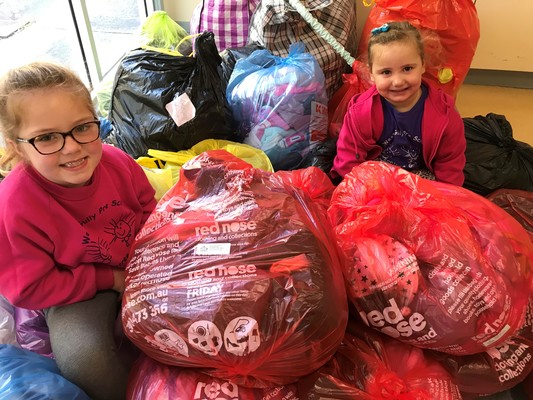 Families of West Gully Preschool in Ferntree Gully have been cleaning out their closets as part of an innovative fund-raiser that has helped to raise funds for not only themselves, but also for SIDS and KIDS.
The organisation is known for inventing the signature Red Nose Day and raises funds and awareness of Sudden infant death syndrome (SIDS).
The preschool community recently took part in a Closet Cleanout – a clothing recycling program that partners with SIDS and Kids.
Local families collected 165 kilograms of pre-loved clothing, for which closet clean-out paid 40 cents per kilogram, netting the preschool a profit of $66.
The donated goods provide low-cost clothing for families in need and help Red Nose to fund vital research and deliver safe-sleeping education.
The money West Gully Preschool has raised will help to buy additional resources for the preschool.
"Our preschool has worked hard to promote sustainability, which includes supporting external agencies – in this case SIDS and KIDS," teacher Leanne Kapetanovski said.
"We are grateful for all the support we have received form our families this year – to collect 165kg of clothes is pretty amazing.
"Closet Cleanout is a great fundraiser because we are not asking families to buy anything – just clean out things they have lying around the house."