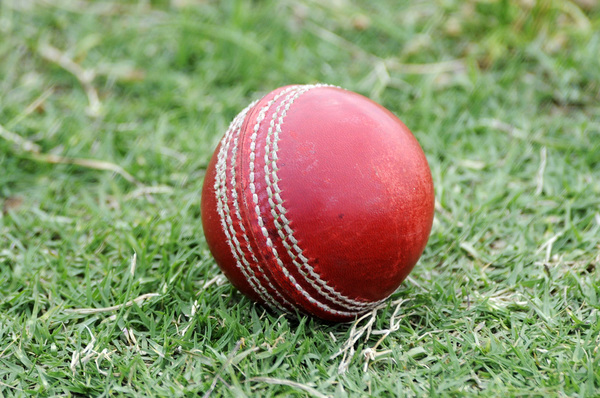 Lachlan Storey guided Ferntree Gully Footballers to victory over Upwey in T20 format.
Storey's 85 not out formed the back bone of the Griffins' 2/155, with Upwey serviced by Jordan Whetstone with 32 during the Tigers' chase.
However, Ben Sidhu stopped the momentum with 4/17 to keep Upwey to 9/125.
Johnson Park defeated Eildon Park in dramatic circumstances, with the match being decided in a Super Over after the teams could not be split.
Batting first, the Panthers scored 9/133 with David Smyth scoring a 26-ball 41.
Steve Devenish was at his best with the ball, producing 3/16.
In reply, the Sharks controlled the chase before a series of run-outs – including one on the last ball – had the home team on 8/133.
In the Super Over, Johnson Park claimed two scalps to have Eildon Park 2/5, with the Sharks claiming the points being 0/9 off five balls.
Knoxfield returned to the winners' list after accounting for Ferntree Gully at Wally Tew Reserve.
Zac Wilson was the mainstay for the Knights, being 45 not out at the conclusion of Knoxfield's 5/121. In response, the Blues were 3/14 trying to play aggressively at the total, before five run-outs in the middle order sealed the match for the visitors, the Blues finishing at 9/105.
Knox Gardens remain in the top half of proceedings after registering a win over Upper Ferntree Gully.
Mitch (62) and Josh Gregory (56) combined to take the Falcons to 2/171 from their 20 overs, before Dane Vernon took 4/17 to keep the Kings to 94.
The Basin stays on top of the ladder following its win over Belgrave to remain undefeated.
Blake Walter (46) and Josh Robertson (50*) ensured the Huntsmen had a solid base to take them to 6/186, before early dismissals of Aaron Brunner and Johnathon Levell saw the visitors keep the Magpies to 7/87.
In Decoite Shield, Monbulk gave Lysterfield their first defeat of the season, with the Hawks on top. Lysterfield set 8/104 as a target, with Nathan Hicks (30) and Anthony Brolic (33*) the contributors. Monbulk chased down the target 5/106 in the final over to claim the points.
St Johns Tecoma enjoyed an away win against Olinda.
Setting 8/164 despite Peter Dean's 3/26, the Saints were too good in a team effort to keep Olinda to 9/118, Tim Scott with 34 for the home team.
South Belgrave defeated Mountain Gate at South Belgrave, with Jordan McDermott (41) and Daniel Cormack (34) helping South to 6/133.
The Gators looked to keep with the required rate, however were unable to in the end finishing at 8/115.
Knox Gardens chased down Rowville.
Darren Hill scored 67 as part of the Hawks 7/151, before an effort from Brett Morrison (39) lead the way for the Falcons to chase the total to 6/152 to claim the points.