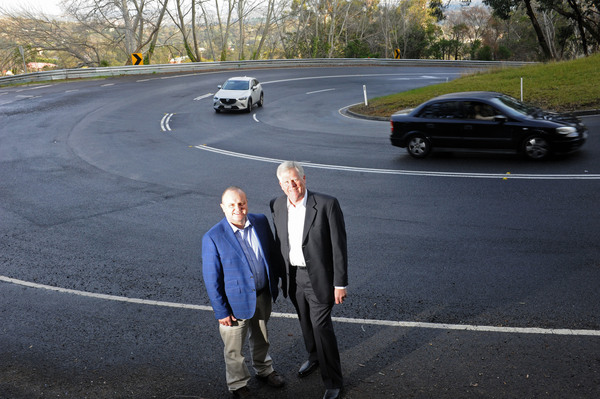 VicRoads statistics show that since 2013 there have been four fatalities, 35 serious injuries and 14 crashes involving cyclists along Mount Dandenong Tourist Road.
La Trobe MP Jason Wood provided the Mail with the figures, and said they showed a clear need to widen the road to ensure the safety of cyclists and all road users.
Since 2013 there have been 131 crashes along the stretch of road, with 276 people involved in those incidents.
Earlier this year, a $40 million campaign by Mr Wood to widen the road was put on hold after the State Government found it would involve removing 1000 significant trees.
Mr Wood and the Federal Government originally committed $10 million to the road-widening project, and announced an extra $10 million if the State Government matched with $20 million.
But following a VicRoads report, Monbulk MP James Merlino said the "mass removal of vegetation and the massive construction works required would leave a devastating scar on the mountain" and that the State Government would not match the funding.
"If this project has the level of impact as advised by VicRoads, I will do everything in my power to ensure it does not go ahead," he said.
Mr Wood responded to the concerns about tree removal by saying the project would only remove weeds, including sycamores, ivy and onion weed, and that widening the road would improve safety in the event of a bushfire.
He said the statistics showed that there was a clear need for the widening and that locals deserved better safety.
"This is the biggest injection of funding in this area for a road in the Dandenong's to make it safer, to make it safer for families and cyclists and all road users," Mr Wood said.
"I'm a former police officer and I've attended crashes there, and from the perspective of a former police officer straight away those figures should be a concern to everyone.
"The less narrow the road, the better, especially in an emergency situations."