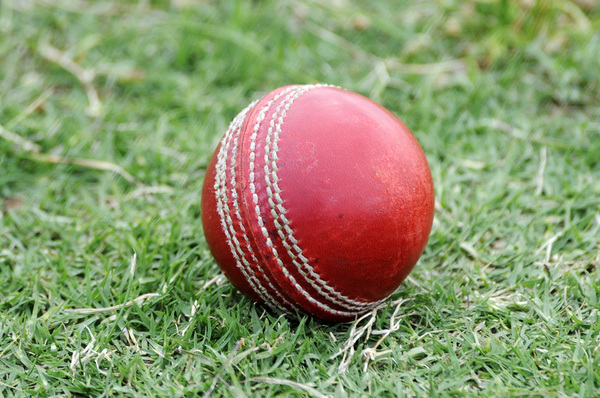 The day dawned cloudy and overcast and by 10am was raining enough for Monbulk Cricket Club games across the ones, thirds and fourths to be washed out for one-dayers next week.
In the seniors, only the twos managed to get a game started, against St Johns/Tecoma away.
With plenty of dot-ball pressure, Joel Wensley and Josh Spencer struck early to have the Saints 2/16.
A few partnerships followed before Tam Noonan showed everyone why training is for suckers by snagging two quick wickets.
With the game in the balance it was time to see some magic, so young TJ Utting spun webs and dropped fizz snaring career-best twos figures of 2/26.
A short partnership followed with plenty of eyes closed swinging and genuinely weird stroke play, before the opening pair of Wensley (4/36) and Spencer (2/47) mopped up the tail.
Special mention to the St Johns/Tecoma batsmen 'extras' who second-top scored with 35 runs.
After seven overs, Monbulk finished at 1/12 with Aaron Gillard and Tom Badgery set to go on next week.
The under-13s travelled to the lovely environs of Eildon Park and had a tough loss, going down 8/72 to 5/91.
Tim Rickard top scored with 19, while he was very well supported by Gus Ryan who made 15* while batting well under difficult circumstances.
With the ball it was Will Tyquin with 2/7 and Lucas McIntosh with 2/6 doing the damage.
Even a blinder of a catch to Jacob Defina couldn't swing the momentum, with the Hawks going down.
The under-12s had a top win against Upper Ferntree Gully, making 3/118 in reply to their 4/95.
Jason Abrahams (31*) and Rylan Kay (30*) plundered top scores to steer the ship, while Hamish Dickinson took the best figures of 1/7 with the ball.
The Fast 9s had a big win against locals South Belgrave.
Ethan Knight scored 12* while Kit Sutton hit six fours on the way to 30* and man of the match.
The Super 7s had a close encounter with Lysterfield.
The Hawks batted really well and were running well between the wickets, stealing plenty of runs.
Fergus Hourigan had his highest score of the season with 12, earning him man of the match honours. Bailey Trinick bowled well to take 2/6 in season-best figures.
The end result was Monbulk 9/123 losing to Lysterfield 7/130.