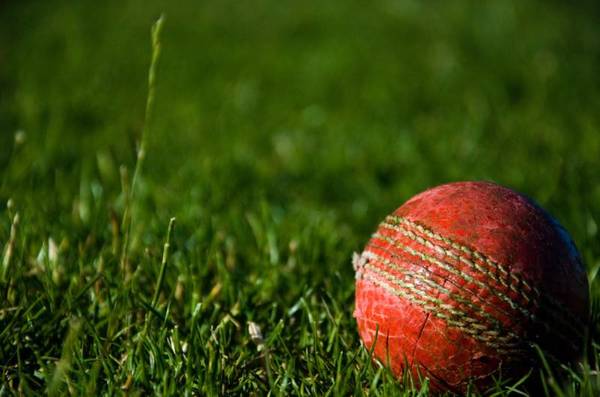 Blake Walter and Nick Bogar played a staring role on the first day of finals action, with the pair contributing centuries to set up an intriguing day two.
Playing for the right to book themselves into the Norm Reeves Shield Final, The Basin won the toss and elected to put runs on the board against Eildon Park. The Panthers toiled, claiming early breakthroughs to have the hosts at 3/76.
Blake Walter teamed up with Jayden Turcinovic, with the Bear Pair posting 153 runs together before Walter fell for a heroic 142, including 17 fours and 5 sixes. Turcinovic continued, eventually ending on 72 to put The Basin at 5/245.
Scott Vozzo scored freely, providing a quickfire 32. Jarrod Hicks was the sole Panther to unlock the code of claiming the Bears' wickets, working hard in the heat to end with 5/101.
The tail wagged in the latter overs pushing the total north of 300, ending at 8/333 from the overs and needing the Panthers' best to claim the spot in the final.
Meanwhile, at Carrington Park, Ferntree Gully Footballers fancied their chances against the Knight's bowling attack to apply scoreboard pressure on Day 1 of their Elimination Final.
The Griffens started well before Chris Rumble struck twice to have the visitors at 2/26. Cohen McElroy's stay at the crease ended on 37, with the Knights increasingly making inroads on the middle order.
Yet Nick Bogar remained at the crease, facing over 32 overs individually to see the Griffens to a competitive total.
Bogar remained not out at the end, his 116 including 10 fours and 2 sixes. Bogar, along with Kuldeep Sidhu (33*) put on 73 runs in the final overs to end the day at 7/233.
For the Knights, Rumble was Mr Breakthrough, claiming 4/51 from 20 overs in trying conditions. In Decoite Shield, Lysterfield set 233 for South Belgrave to target to lock in a shot at promotion.
The Beavers won the toss and elected to bat first as Nathan Hicks (31) and Anthony Brolic (26) made starts early on to be 4/93.
Ryan Hicks commanded the middle order, reaching 61 amongst the middle order starts to help set up the home team to 9/232 from their overs. For South, Harley McDermott flourished in the conditions, claiming 6/54 to give the minor premiers headaches and to set up a fantastic conclusion to the qualifying final.