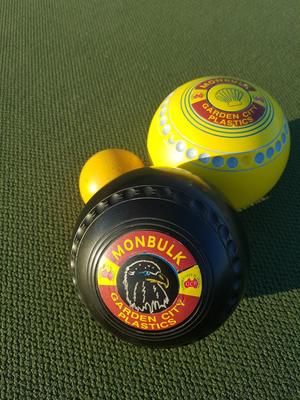 Monbulk Bowling Club established a record during the week when all six sides from Tuesday and Saturday pennant were able to make the finals.
On Saturday 2 March Monbulk 1 played at home against Mooroolbark and needed to win and then hope that one of the top two sides lost in order to host a final on the first day of the finals.
Monbulk won by 24 shots, 91 to 64. Unbelievably, the top side Croydon lost to the bottom side Chirnside Park and this means that Monbulk has finished second and will play Croydon at home next Saturday 9 March in the semi-final.
Monbulk 2 played the top team Cardinia Waters away from home. Peter Francis' team won ten of the twenty-one ends, but was behind all day, dropping two 4s and three 3s along the way. They picked up 4 shots over the last two ends, but still went down 15 shots to 25. Overall, Monbulk lost by 27 shots, 65 to 92. Monbulk 2 finished the season third on the ladder, just one win less than the top two sides. Next week they play the semi-final against second-placed Cranbourne at Cranbourne. Monbulk 3 had a bye and has finished in third place and will next week travel to Vermont South for their semi-final.
First-placed Monbulk 1 played Boronia who were in seventh place at home. It proved a much closer game than the ladder positions suggested. Andrew Bell's rink trailed all day, but were able to obtain some multiples in the last three ends to get up and win by 3 shots, 17 to 14. Richard Cookson's rink was level at the halfway mark, but then they dropped 8 shots in four ends. Overall, Monbulk won by 18 shots, 62 to 44 and this means they will host the semi final against Mooroolbark.
Monbulk 2 who were third on the ladder played away against Ferntree Gully who were seventh. Peter Francis' team had a see sawing battle, but a couple of bad patches led to them losing by 7 shots, 15 to 22. Eric Furby's team had a real battle handling the green and only won five ends for the day, losing 8 shots to 23. Overall, Monbulk 3 won 64 shots to 59. This win gives them a home final after finishing second on the ladder. So, next Tuesday they have to do it all over again because their opponents will again be Heatherdale.