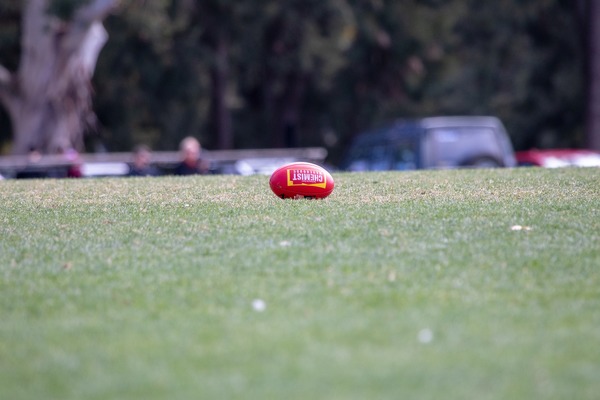 The Monbulk Junior Football Club played away against Olinda and the under-10s played a lightning round.
It was a mixed-bag results-wise but all games were played with the fighting Hawks spirit.
Under-9
Monbulk vs Olinda
The team followed on well from last week's game with continuous link-up hand balls and spot-on kicks.
The team has improved outstandingly from the start of the season.
Best: L. McConchie, B. Gray, J. Sari, J. Kanter.
Under-10
The side played three games in the Lightning Premiership round at Wesburn.
The team started a little slow but really turned it on in the second and third games against some good opposition.
There was some great passing, marking and defending.
Under-11
Woori Yallock 36 d Monbulk 7
The team's intensity and desire to win the ball was much-improved.
Players were able to get their hands on the ball and create some exciting ball movement moving forward.
Best: R. Broadbent, H. Brooks, L. Hickingbotham, E. Knight, D. Lamonica, K. Dockery.
Under-12
Olinda 7.6.48 d Monbulk 3.2.20
This was a close contest all day, although Olinda was the better team in the first half.
The Hawks stuck with their opponents really well in the second half, scoring two goals each. The team's effort is definitely there, they just need to get a bit better at how they use it.
Best: T. Higgins, C. Hooper, X. Hourigan, Z. Gates, B. Downey, A. Rayner, T. Gethin-Davies (Olinda Medal).
Under-14
Olinda 8.9.57 d Monbulk 7.1.43
The Hawks will continue to work on the basics and will improve.
Under-14 girls
Monbulk 8.5.53 d Olinda 0.3.3
Shawn and Brent have coached and supported the team's growth while regular coach has been away.
The side is building a team of players that really work hard on the field regardless of their positions.
Their ball usage and decision-making in this match was consistent, and efforts along with voice support resulted in a strong team display of football.
Best: M. Laven, A. Hughson, I. Linde, H. Kolstra, C. Bakker, J. Farmer.
Under-16
Monbulk 12.7.79 d Olinda 7.4.46
This was a tough contest.
Pressure was high and the boys worked hard to keep to team structures.
Olinda kicked the first goal in the fourth quarter then the Hawks finished the game strongly.
Best: G. Ross, J. Niclasen, M. Bateson, J. Young, M. Rouget, N. Stack.