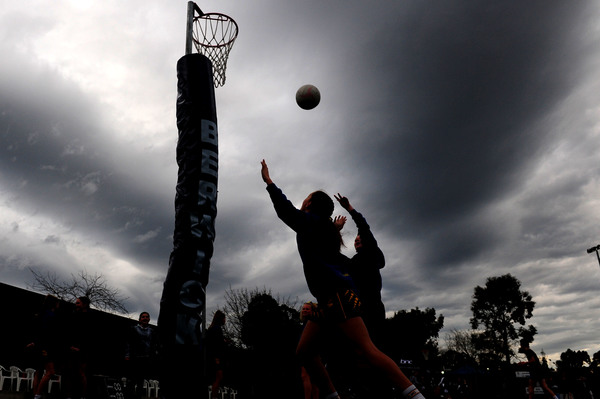 Round 11 of Premier Division Outer East Netball had Olinda Ferny Creek host Upwey-Tecoma at Olinda Recreation Reserve.
With the 17 and under grade having a bye, it was D-grade that was first on court.
For three quarters this was a close contest, with the lead changing several times.
Olinda Ferny Creek held a single goal lead going into the last quarter before Upwey-Tecoma unleashed with a 12 goals to one last quarter to steamroll the home side, 33 to 23.
Michelle Tomlinson, Maddy Smith and Sarah Seddon battled hard for the Swannies.
In C-grade Upwey-Tecoma controlled the game comfortably for the first three quarters and led by eight goals at three-quarter time.
Olinda Ferny Creek put up a huge fight in the last quarter but left its run too late, losing by just two goals, 44 to 42.
Kirsten Andrich, Sera Long and Hannah Pace were among Olinda Ferny Creek's best.
In B-grade, Olinda Ferny Creek rattled off its 10th consecutive victory and remains undefeated for the season after accounting for Upwey-Tecoma.
A consistent performance throughout saw the Swannies run out 22-goal victors against the Tigers, 61 to 39.
Ash Cartlidge, Nic Millwood (45 goals) and Dana Portarianos were the best players for Olinda Ferny Creek.
In A-grade, the Olinda Ferny Creek girls put in another dominant performance and overpowered Upwey-Tecoma to record a commanding 54-goal victory, 89 to 35.
The Bloods increased their lead at every quarter to remain undefeated for the season.
Peri Stewart (76 Goals) was best on court and ably supported by Bri Hipwell and Elly Stewart.
Olinda Ferny Creek's next match will be against the Victorian Netball League Club, Arials, on Monday 15 July at the Maroondah Nets Complex at Heathmont.
Entry is a $5 donation to the Kiss Goodbye to MS campaign. Game time is 7pm.