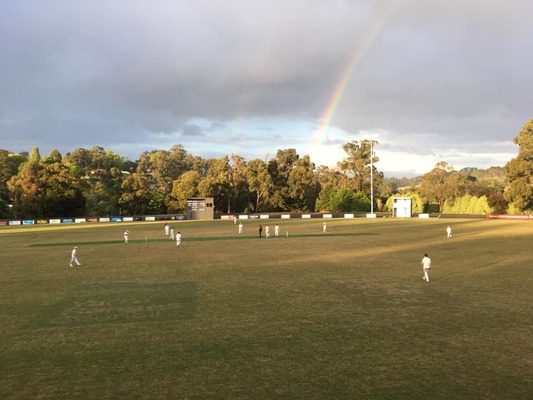 Decoite: Monbulk 198 (B.Taeuber 46, S.Cosstick 35, A.Wilson 5/64) v St.Johns Tecoma 1/17
Div 3: Monbulk 6/277 (J.Fraser 89, A.Gillard 47, J.Spencer 48*) v Knox City
Div 5: Monbulk 2/74 (B.Trinnick 43) v Rowville 4/35
Div 8: Bye
Under 16/2s: NSA
Under 14/2s: Monbulk 4/107 (L.McIntosh 25*, L.McDonald 25*, G.Ryan 15*) beat South Belgrave 6/86 (J.Whyte 1/9, R.Burns 1/11)
Under 13/1s: Monbuk 5/117 (J.Fraser 29, C.Hooper 23*) lost to Upper Ferntree Gully 4/138 (A.Hylton-Stewart 1/17, R.Kay 1/8)
Under 12s: Eildon Park 3/98 (E.Griersmith-Rowe 2/2) beat Monbulk 0/53 (K.Sutton 16*, E.Knight 14*)
Blasters is back
Woolworths Blasters (formerly Milo In2Cricket) is back at Monbulk Cricket Club.
Blasters is an introductory program designed for kids between five and eight years old.
The program will run every Friday evening from 1 November to 13 December before taking a break and recommencing on 17 January to 14 February.
Costs are $99 which includes a bat, ball, t-shirt, back-pack, hat, drink bottle and more.
For more information contact Tom Watson on 0417538329 or visit monbulkcc.vic.cricket.com.au.