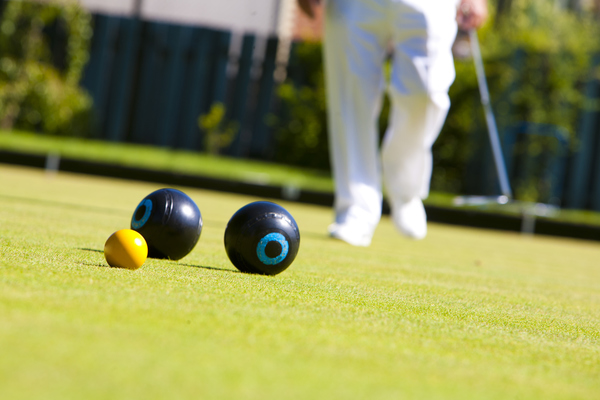 Monbulk Bowls Club's top two teams continued their stellar start to the year with both claiming impressive wins on Saturday.
Monbulk 1 started strongly against Mooroolbark at home and had the visitors on the back foot.
Andrew Bell's rink with Terry Wright (1), Josh Engwerda (2) and Jenny Holmes (3) won the first eleven ends and led by 24 shots to zero.
The Mooroolbark rink improved in the back half of the game, but the Monbulk rink went on to win 33 to 12.
Richard Cookson's rink took control early and continued to dominate, in the end winning 30 to 10.
Eric Markham's rink had control of the game early but the Mooroolbark skip played some unbelievable bowls to storm home and claim a 23 to 19 victory.
Brian Smith's rink trailed early but after some consistent bowls, grabbed the lead and eventually sealed a five-shot victory.
An overall 102 to 60 win saw Monbulk retain second spot on the ladder.
Monbulk 2, who is in top spot on the ladder, travelled to Ringwood.
Case Broekhof's rink started well and went on to win 27 to 11.
Graeme Goller's rink got off to a slow start but then won a number of multiples and ended up claiming a huge 36 to 9 victory.
Norma Clerke's rink only lost five ends for the day and picked up a number of multiples to win 35 to 9.
Eric Furby's rink struggled against some good opposition bowling winning only five ends to lose 24 to 8.
Monbulk claimed overall victory by 53 shots, 106 to 53.
Monbulk 3 played away at Blackburn North and came away with the major points.
Peter Hiscox's rink dominated the game after a slow start winning a number of multiples to win 35 to 11.
Alan Brooke's rink struggled to get into the game, winning only seven ends and going down by 19 shots.
Overall, Monbulk 3 just got over the line, 43 to 38.
On Tuesday, Monbulk 1 played Heathmont at home and a win saw the side enter the top four.
Richard Cookson's rink controlled the game from the start and eventually won 25 to 12.
Eric Markham's rink led throughout the contest and, by not giving away any clangers, won 22 to 14.
Andrew Bell's rink had a battle on their hands and went down by five shots.
Monbulk won the overall board 64 to 48.
Monbulk 2 played Bennettswood at home and won across all rinks, while Monbulk 3 found the grass green heavy going at Heatherdale, in the end losing 72 to 45.