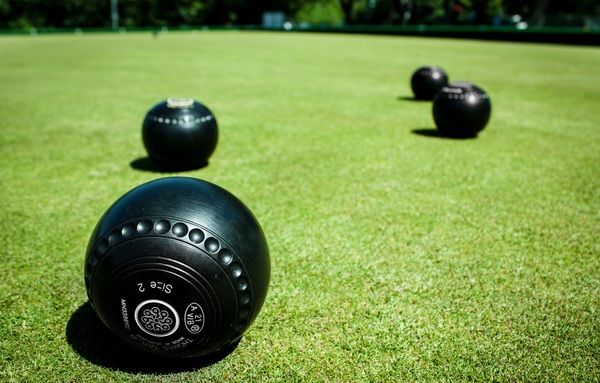 Results were varied for Monbulk Bowls Club this week, with numerous teams securing a win and others failing at the final hurdle.
Monbulk 1 travelled to Healesville on Saturday and despite a loss, retained second spot on the ladder.
Peter Koomen's rink began well, leading by six shots after three ends, before Healesville pegged back and claimed a 29-12 win.
Andrew Bell's rink had a tight tussle on the scoreboard even though they won 16 ends to five.
However, a loss of seven on the third end kept the opposition in touch all day.
Eventually, the Monbulk rink won 19-15.
Eric Markham's rink controlled the game early, but by the eighth end there were only two shots the difference.
Some excellent bowling from Margaret O'Brien (1), Case Broekhof (2) and Ivan Baric (3) meant this rink pulled away to win 27-14.
Richard Cookson's rink was level after seven ends, but then only won three more ends to lose 27-9.
Monbulk lost the overall 85-67.
Monbulk 2 played Heathmont at home and had a resounding 121-40 win.
Graeme Gollers' rink won numerous multiples to win 29-10.
Eric Furbys' rink won the same number of ends as the opposition, but they had many multiples to win 31-12.
Norma Clerkes' rink completely dominated and by the ninth end, their opponents had not scored.
A prolific performance from Anne Ward (1), Carole Wight (2) and Peter Francis (3) helped influenced a 34-7 win.
John Prudons' rink struggled early but soon zoned in to win 27-11.
The overall win saw Monbulk 2 maintain top position on the ladder.
Midweek pennant saw Monbulk 1 play Burwood District at home.
Andrew Bell's rink had a tough battle throughout, but eventually won 20-15.
Richard Cookson's rink trailed by five shots after seven ends but then took control to win 35-23.
Eric Markham's rink only lost five ends for the day and went on to win 33-8.
Monbulk won 88-46 and as a result, maintained third position on the ladder.
Monbulk 2 played Montmorency away from home and suffered an 88-49 loss.
Meanwhile, Monbulk 3 claimed a 10 shot win against Lilydale at home.